Salt River Fields At Talking Stick receives prestigious honor from Architectural Record Magazine
Posted:
Updated: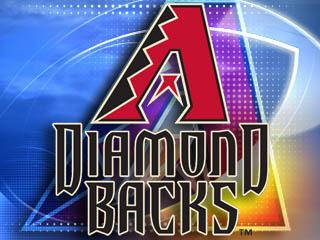 © CBS 5
PHOENIX (CBS5) -
Salt River Fields at Talking Stick, the Spring Training home of the Arizona Diamondbacks and Colorado Rockies, has been named the winner of the 2013 Good Design is Good Business competition from Architectural Record magazine. The award recognizes outstanding design accomplishment but adds recognition for the impact of how the project improves business performance, revenue and achievements.
"We are humbled that Salt River Fields continues to receive awards three years after first opening," said D-backs President & CEO Derrick Hall. "The design by HKS, Mo Stein and the incredible amount of foresight, hard work and energy that went into creating the finest Spring Training facility in all of baseball continues to be recognized and for that, we are extremely grateful."
Salt River Fields at Talking Stick opened in 2011 and is widely regarded as the top Spring Training site among the 30 teams in the game. The venue was named a finalist for "Sports Facility of the Year" by the Sports Business Journal while winning "Ballpark of the Year" from Ballpark Digest, BaseballParks.com and Digitalballparks.com. The Phoenix New Times named Salt River Fields the "Best Place to See a Spring Training Game," and Arizona Foothills magazine tabbed the venue as the "Best Spring Training Facility." AZRE Red Awards called it the "Most Challenging Project" while Engineering News-Record Southwest named it the "Best Sports/Entertainment Project."
As a LEED Gold Certified facility by the U.S. Green Building Council, Salt River Fields was the first venue of its kind in the United States. The two-team facility has shattered every Spring Training attendance record for a shared complex while the D-backs have led all of baseball in individual team attendance (total and average) in each of its three years of existence.
Published by McGraw-Hill, Architectural Record magazine is the largest design circulation magazine for architects, the building industry and building owners and developers. With a legacy of more than 120 years of intimate involvement in the profession, generations of advertisers and readers have recognized and benefited from Record's innovations.
Copyright 2013 CBS 5 (Meredith Corporation). All rights reserved.