UPDATE
Mom pleads guilty to abuse for allowing toddlers to eat pills
Posted:
Updated: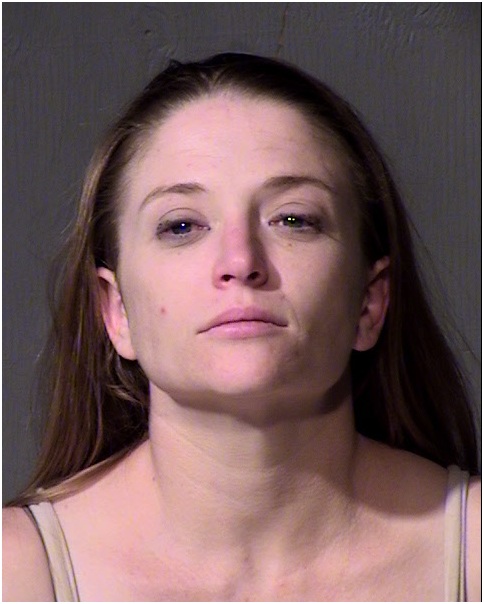 Jessica Harvey (Source: Maricopa County Sheriff's Office)
PHOENIX (CBS5/AP) -
A Phoenix woman was sentenced to probation and jail time after pleading guilty to one count of child abuse for allowing her two young children to eat aspirin and other pills from bottles.
Police were called to Jessica Harvey's 15th Lane apartment around 5:30 p.m. Tuesday, May 28, after her neighbor, Yolanda, found the 33-year-old passed out and her 1-year-old and 2-year-old boys eating aspirin and other pills on the front porch.
Officers said Harvey appeared to be drunk.
Her sons were taken to a hospital, where one of them had a potentially lethal level of aspirin in his system.
Police said both children were released from the hospital Wednesday and are now in the care of Child Protective Services.
Harvey has been booked into the Estrella Jail on two counts of child abuse and two counts of child endangerment.
Police tell CBS 5 News the living conditions inside her apartment were horrendous.
"The conditions inside were deplorable," said Sgt. Steve Martos. "There was garbage everywhere - really just not suitable for the children and really just unsafe for them."
Yolanda described what she encountered when she entered Harvey's apartment, "There was everything from, I mean, pills of I don't know what kind on the floor, razor blades, knives, everything - broken glass that these boys were running around in."
She also says the boys appeared to be severely neglected.
"Their diapers were so full," Yolanda said. "I mean, the 1-year-old when I picked him up - I was soaked right here (side stomach area) from urine."
Harvey was sentenced to 90-days in jail plus three years of supervised probation on Wednesday, July 3.

Copyright 2013 CBS 5 (KPHO Broadcasting Corporation). All rights reserved. The Associated Press contributed to this report.