CBS 5 Advocate
Don't believe message about a free medical alert system
Posted:
Updated: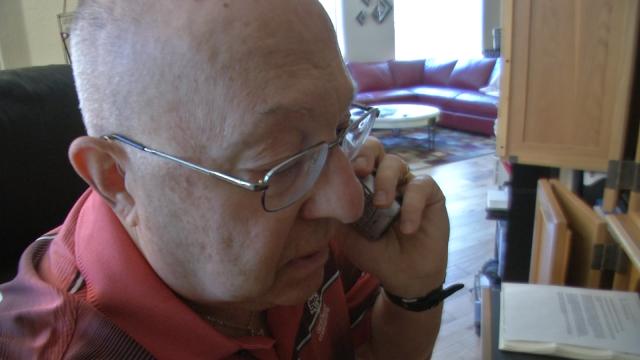 ANTHEM, AZ (CBS5) -
An Anthem senior with health issues says a cryptic phone message made it seem like a generous friend had bought him a medical emergency alert system - it was a scam.
Lots of seniors have health problems. Many also have loved ones that care enough to try to keep them safe. That's why this scam, that doesn't require the victim to spend a dime, can seem legit.
"This was a medical emergency alert system," Murray Gordon said.
Gordon already wears a bracelet to notify possible first responders that he has a pacemaker. So he was naturally interested when he found a message on his answering machine from someone talking about an emergency alert system.
"It said, because of your age and your situation, there was a need for something like this, we want to deliver this at no cost to you. It's already been paid for," Gordon said.
The person leaving the message said the unit was paid for 100 percent, including the shipping, and a friend or relative thought Gordon should have it. The caller didn't mention a company name, but did ask Gordon to call back to set up delivery. Gordon was skeptical, but placed the call anyway.
"When I got a live person on the phone, and got the information that he was on a cell phone, I didn't say anything, then, all of a sudden, he hung up," Gordon said.
Gordon soon realized that no one had bought him an emergency alert system. These were just scammers preying on his age and trying to get his personal information.
"I have been very suspicious of phone calls like this in the past, and when it's something they are trying to send me that I have no knowledge about, I don't give out any information whatsoever," Gordon said.
If any consumer knows they didn't order something, they shouldn't assume they have a gracious friend or relative, they should just say "no thanks."
"Don't answer any questions, deny delivery and cancel everything. Don't get caught, don't get suckered up," Gordon said.
You're dealing with ID thieves here who start small, just getting your address, then try to steal more of your personal information. Some of the messages reference a well-known company in this industry called Life Alert. Scammers are impersonating Life Alert reps to build trust with their victims. Legit companies don't call with messages like this.
Copyright 2013 CBS 5 (KPHO Broadcasting Corporation). All rights reserved.