Preview: NCAA Division II Baseball Championship - vs. St. Edward's
Posted:
Updated: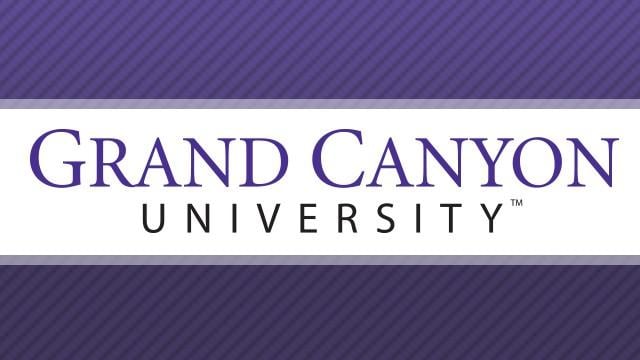 © CBS 5
PHOENIX (CBS5) -
GAME NOTES
VS. ST. EDWARD'S: GCU has never faced the Hilltoppers on the baseball diamond. St. Edward's won the South Central Region Championship.

POSTSEASON HISTORY: This year marks the first time since joining Division II in 1999 that the 'Lopes have advanced to the Baseball Championship. GCU made the West Region Tournament in 2000 and 2002, but were winless in four games. The last time that GCU competed in a national tournament was the 1999 season as an NAIA member, where the squad placed fifth.The 'Lopes have a storied postseason past, having won four NAIA National Championships in 1980, 1981, 1982, and 1986. During their time in NAIA, GCU won 15 District VII titles and 11 Area 2 crowns.

2013 WEST REGION TOURNAMENT: GCU faced elimination three times in a span of 24 hours to claim the West Region Championship. The 'Lopes had eight of 12 All-Tournament Team selections, including Most Valuable Player Charles Wagner. Also named to the All-Tournament Team was: catcher Steven Swingle, shortstop Paul Panaccione, third baseman Derek Mendoza, outfielders Brandon Smith and Brian Kraft, and pitchers Andrew Naderer and Jorge Perez.

PACWEST CHAMPS!: For the first time since joining the PacWest Conference in 2008, GCU earned a share of the conference title with California Baptist as both posted 26-10 marks. The 26 in-conference victories are the most for the 'Lopes over the past five years.

PACWEST HONOR ROLL: Head Coach Andy Stankiewicz was voted PacWest Coach of the Year, while freshman left-hander Andrew Naderer garnered Freshman of the Year honors. Steven Swingle (catcher), Garrett Jeffries (designated hitter), and Coley Bruns (pitcher) were named First Team All-Conference; Naderer (pitcher) was selected to the Second Team; and Harlyn Griffiths (outfielder) earned Third Team All-Conference accolades.

GOING STREAKING: GCU strung together a 20-game win streak from March 8-April 6, the longest such streak in the program since winning a school-best 27 consecutive games from March 6-31, 1984. During the streak, the 'Lopes outscored the opposition 126-47, including seven shutouts.

GET IT GOING EARLY: GCU has outscored the opposition 118-41 in the first 3.0 innings and are 33-8 when they score first. The 'Lopes are also 15-4 when they score in the first inning.

WAGNER STEPS IN: Sophomore infielder Charles Wagner entered the West Region Tournament with just 16 at-bats and one hit on the season. Filling in for starting first baseman Michael Pomeroy, Wagner proceeded to go 8-for-17 (.471) with 3 runs, a triple, home run, and 4 RBI in 5 games en route to earning tournament MVP honors.

THE MENDOZA LINE: Senior third baseman Derek Mendoza has been a steady force GCU at the plate, leading the team in a number of offensive categories: .370 batting average, 67 hits, 40 RBI, 40 runs scored, and a .435 on-base percentage. Off the field, Mendoza was tabbed as a Capital One Academic All-District First Team and Daktronics West Region First Team selection.

PACWEST STAT SPEAK: Among PacWest teams this season, GCU ranked second in team ERA (3.37) and fourth in batting average (.301). Individually, Derek Mendoza tied for fourth in triples (3), seventh in batting average (.359), eighth in RBI (47), and 10th in slugging percentage (.431). Steven Swingle led all conference batters with seven triples and was 10th with 85 total bases. Paul Panaccione tied for sixth with 12 stolen bases. On the mound, Andrew Naderer tied for second with eight wins, while Coley Bruns tied for fourth with seven. Bruns led the conference with a .195 opponents' batting average. Jorge Perez tossed the fifth-most innings (86.0) among conference hurlers, while Naderer ranked fourth with 67 strikeouts. Mark Jarrett secured a team-high eight saves, third-most in the PacWest.

IN THE POLLS: GCU is ranked seventh in the latest Collegiate Baseball National Poll, their highest such ranking of the season. The 'Lopes were ranked in the top-25 for six consecutive weeks throughout the course of the season (March 25- April 29).

STACKING UP WINS: With 39 wins already under their belt, the 'Lopes have collected the most victories since the 1990 squad won 43 contests en route to finishing fifth at the NAIA National Championships. The most wins in program history came in 1979 (58 in NAIA).

FIELDING OF DREAMS: The 'Lopes own the second best fielding percentage at .974, trailing only Minnesota State Mankato's .981 mark among Division II schools. GCU has committed just 54 errors in 56 games, going errorless in 23 games throughout the season (18-5 in those contests).

RELYING ON THE YOUNGIN'S: GCU has relied heavily on six freshmen as part of their consistent lineup, as Paul Panaccione has started 52 games at shortstop, Garrett Jeffries 45 games as the designated hitter, Brandon Smith 39 games in left field, Brian Kraft 33 games in right field, and Seth Fretheim started 32 games at second base. Andrew Naderer has made 15 starts, and along with sophomores Jorge Perez and Coley Bruns, the trio has started 40 games on the mound.
Copyright 2013 CBS 5 (Meredith Corporation). All rights reserved.