Bullhead City man arrested in son's abduction
Posted:
Updated: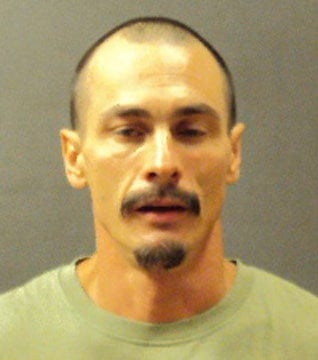 Michael Darold Brewer was apprehended late Thursday at a residence after police got an anonymous tip. (Source: Bullhead City Police Department)
BULLHEAD CITY, AZ (CBS5/AP) -
Bullhead City police have arrested a 38-year-old man in the abduction of his 13-year-old son from the home of the boy's custodial mother.
Michael Darold Brewer was apprehended late Thursday at a residence after police got an anonymous tip, according to police.
He was booked into jail on pending charges of kidnapping, burglary, aggravated assault, endangerment, child abuse, disorderly conduct, criminal damage and misconduct involving weapons by a prohibited possessor.
The boy was abducted Thursday morning but later in the day was found unharmed in a vehicle driven by Brewer, who fled on foot when it was stopped by police.
A loaded gun was found in the vehicle.
Police spokeswoman Emily Fromelt said the mother had sole custody of the child and had obtained an active order of protection against Brewer in the past week.
The mother told police Brewer was driving up and down her street yelling her name trying to find the exact house where she was living, Fromelt said
Brewer went into the house where his children and their mother used to live, pointed a loaded gun at the homeowner demanding to know where they moved and threatened to shoot him if he didn't give him the address.
Brewer reportedly went to the address, broke a security gate and forced his way into the home. Again, he brandished the loaded handgun, screamed he wanted his children or he would kill everyone in the house, including the mother, her boyfriend, Brewer's son and his son's 12-year-old friend, Fromelt said.
Two of Brewer's children were not at the house, but he grabbed his 13-year-old son and fled in a van.
Brewer's roommate Justin Loydd Pope, was arrested on suspicion of hindering prosecution after telling police he didn't know where Brewer was. Charges of hindering prosecution were pending against Summer Rose Barlow, 28, and David Matthew Kelley, 41, after they allegedly lied about Brewer being inside the residence.
Copyright 2013 CBS 5 (KPHO Broadcasting Corporation). All rights reserved. The Associated Press contributed to this report.