Buckling apartment in Hartford being torn down
Posted:
Updated:
By Joseph Wenzel IV, News Editor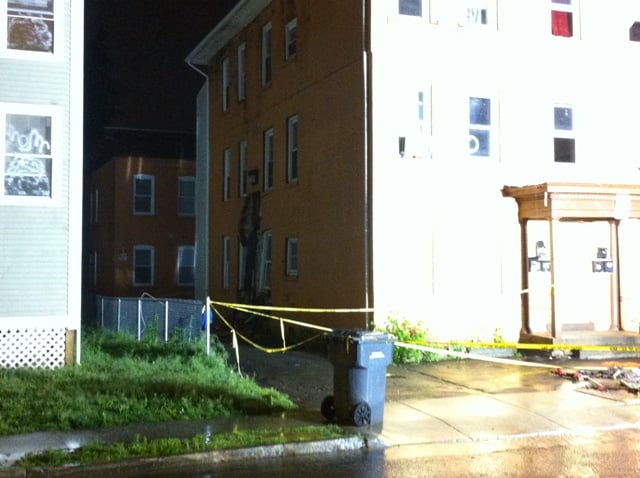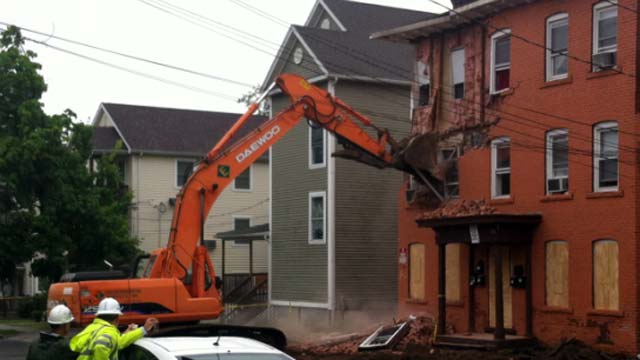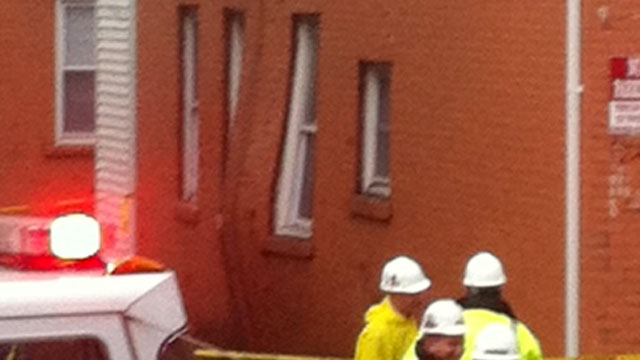 This building on Putnam Street was evacuated Thursday after concerns that it could collapse.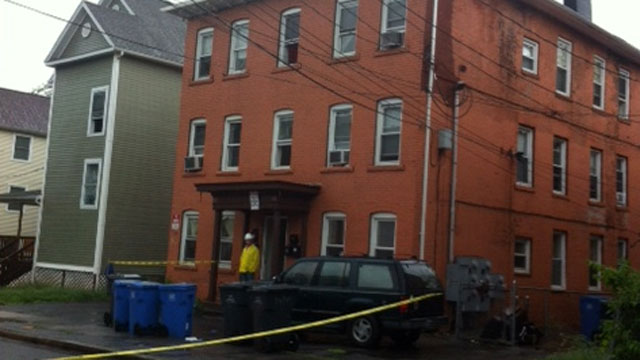 This building on Putnam Street was evacuated Thursday after concerns that it could collapse.
HARTFORD, CT (WFSB) -
Crews continued to knock down an apartment building in the Frog Hollow section of Hartford that was evacuated Thursday after it began to buckle.
The six families living at an apartment building on 2628 Putnam St. had to be relocated Thursday afternoon after police officers told them all to evacuate the building immediately.
"The building was going sideways," said Carmen Torres of Hartford.
The evacuated residents were moved to another building that the owner owns.
"Stuff is replaceable. A lot of it is valuable. I'm not insured and a lot of it is sentimental and that's irreplaceable and precious," said Janis Constock, who grabbed her 11 cats, papers, photos and medication. "More precious are the life of my pets and the other pets in the building. And the people."
The chimneys were leaning sideways, and there was a large bulge on one side of the building that had gotten larger over the last week, witnesses said. Overnight, the brick facade on that bulge started to collapse.

"I heard the bricks crumbling and so I ran down and I looked through my kitchen window," said Wilfredo Ortiz, who lives next door. "When I looked, there was a big hole on the side of the house. It was just crazy. I thought the whole building was about to collapse toward our way."
Officials evacuated the neighboring apartment shortly before midnight Thursday and shut off the utilities to the building in case the building gave way.
Officials believe the old history of the structure coupled with water damage is what caused it to ultimately buckle.
"It could have been much worse and had we been in there," Constock said. "We might have died if it crumbled more than it did."
The building owner Roberto Ruiz told Eyewitness News he actually grew up on this block and was very proud that he eventually bought a building on Putnam Street.
Ruiz said he put a lot of care into this apartment and city departments are backing him up.
"The building was built in the late 1800s so time, age, water. We had some serious winters with this last blizzard," said Hartford Building Official Mike Fuschi. "I think it was just a culmination of a bunch of things happening."
Residents were hoping to return to the building Friday morning before it was torn down to get personal items, but officials deemed that too risky and would not allow anyone back inside.

"We took every single necessary precaution," Fuschi said.
The city license and inspections department told Eyewitness News there's no evidence to show this damage is Ruiz's fault.
City officials said Ruiz has a history of being responsible with permits and registrations. The blight inspector also told Eyewitness News he's never had any complaints.
Crews spent the day taking the building apart piece-by-piece in an extremely methodical way, so nothing hit the neighboring buildings.
The strategy for the front of the apartment was to go top-down. When they get to the back of the building, they drag the pieces to the front making sure everything drops to a pile and doesn't crash to the sides.
The owner of the building said so far, living arrangements have been made for three of the six tenants.
City officials told Eyewitness News they don't believe Ruiz will be responsible for the loss inside any of the apartments.
They said if the tenants don't have insurance, they may unfortunately have lost it all for good.
As for this huge pile of debris on Putnam Street, building officials said they believe it's going to fill up three truck loads. It can't be done in one day, so they'll be working through the weekend.
Copyright 2013 WFSB (Meredith Corporation). All rights reserved.