Man charged in West Hartford sex assault attack sentenced
Posted:
Updated: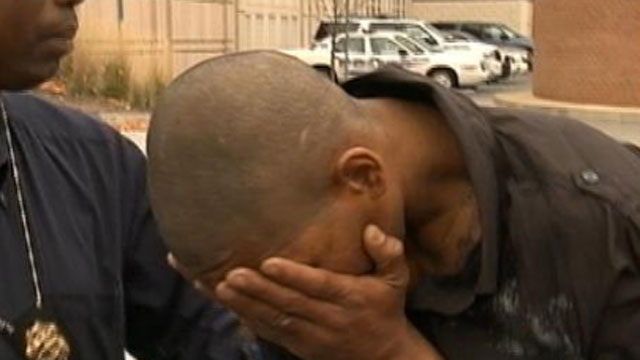 Eddie Monroig-Rosario
WEST HARTFORD, CT (WFSB) -
A man who police said sexually assaulted a jogger in West Hartford nearly three years ago was sentenced Thursday.
According to police, the victim was running along Fern Street in October 2010 when Eddie Monroig-Rosario, 33, admitted to grabbing her from behind, pulling her into the bushes, putting his hand over mouth and telling her not to scream.
Monroig-Rosario pleaded guilty to first-degree sexual assault and first-degree unlawful restraint.
On Thursday, Monroig-Rosario, who is currently in prison for committing several burglaries, was sentenced to 18 years in jail on those charges.
However, this sentence is concurrent to a 15-year sentence for a string of burglaries in the area. With both sentences combined, he'll serve a total of 18 years.
"West Hartford is still traumatized," said Donna Palomba, who is a victim advocate.
The victim broke her silence in court Thursday and she said she is upset that she didn't get to play a role in the punishment.
She said the sentence was "far from fair, a slap on the wrist to him, and a slap in the face to me."
"Don't forget the victim. A life changing event occurred to the victim," said Palomba, who is a friend of the victim.
The victim said she was hoping this would go to trial. She can't appeal, but the state told Eyewitness News it is very confident this is a good deal, one that guaranteed the strictest punishments.
She said feels blindsided that the state reached a plea deal with the suspect without really getting her involved.
"She's had limited communication and it's been frustrating," Palomba said.
Eyewitness News pressed the state for answers as to why the victim says she wasn't included in the process. The station didn't hear back.
Her friends said it's because the state simply doesn't have the resources.
"There's one victim advocate to handle all of these cases," Palomba said. "And it's really inept and this really speaks for the need for change."
The victim left the courthouse without speaking to the media.
Copyright 2013 WFSB (Meredith Corporation). All rights reserved.