Shots fired behind Meriden Police Department
Posted:
Updated: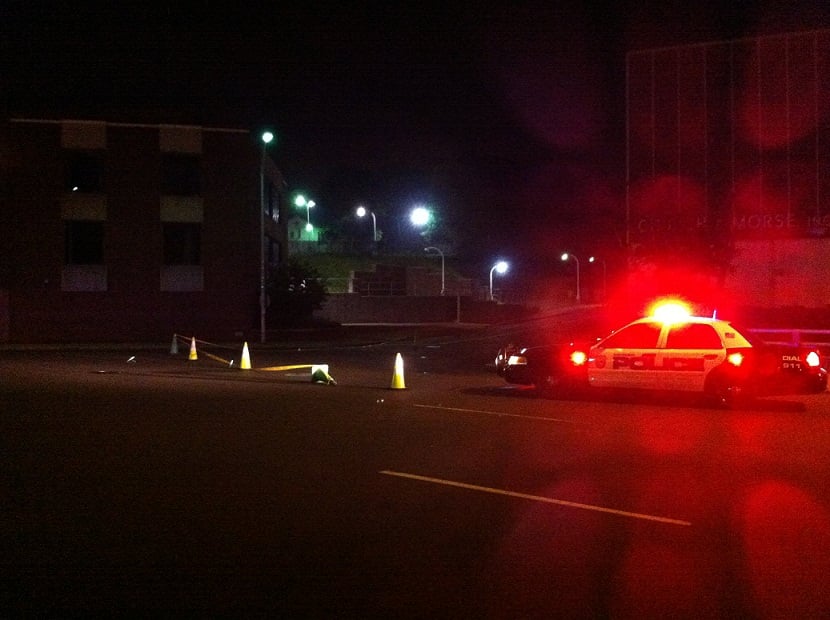 Police also had a second scene taped off around the corner on South Colony Street.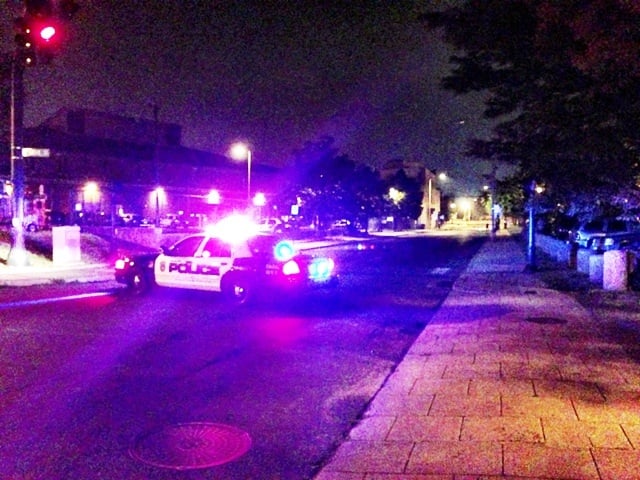 Several shots were fired right behind the police department on Hanover Street.
MERIDEN, CT (WFSB) -
Gunfire erupted in Meriden just a few hundred feet from the police department's front door early Thursday morning.
The bold attack was reported at the police station near Hanover and Pratt streets, and police spent Thursday morning looking for evidence.
"It was some loud and really fast booms," said eyewitness Dionluz Clausset. "That's what scared me. At the beginning I thought it was fireworks. I thought, 'Why have firecrackers? It's not a holiday.' Then I realized it was more serious than that. I got scared."
One police cruiser was hit by a stray bullet, and numerous shell casings from a large caliber pistol were discovered on the sidewalk and in the street right across from the police parking lot.
"I was coming from work, going to the gym and I was walking to my car," said Dioniluz Clausset of Meriden. "And I heard shots, ducked, heard them so close. I didn't know where they were coming from."
Detectives would not say how many shots were fired or if someone was being targeted. Eyewitness News was able to count seven evidence markers.
With police coming and going 24 hours a day, neighbors said they'd never imagine someone would start shooting that close to the department.
"Where could you be more safe than here, and it's sad that things like that happen," Clausset said. "Apparently we're not that safe around here."
There were no reported injuries.
Eyewitness News cameras were there when police discovered bullets hit one of their cruisers. In the video, the viewer can see the bullet hole along the back of the vehicle near the rear window.
Police have not said anything about an intended target, only that a dark-colored small to midsized car was spotted speeding off from the area.
The shooting remains under investigation. Anyone with information about the shooting is asked to call Meriden Police Department at 203-630-4178.
Copyright 2013 WFSB (Meredith Corporation). All rights reserved.