Mesa homeowner shows CBS 5 News secret 'safe room'
Posted:
Updated: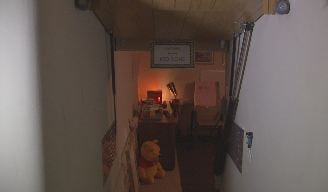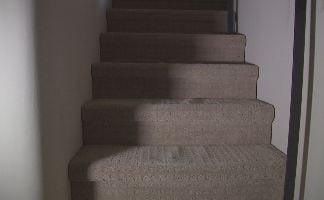 MESA, AZ (CBS5) -
One can only imagine what it must be like to step out of a storm shelter and see the devastation a tornado caused. Even though we don't see tornadoes here in Arizona, it hasn't stopped folks from building their own shelters or safe rooms.
"Since it has a phone and electricity and heating and air conditioner, we could certainly stay there for several hours," said Louise Kircher, who said she's seen her fair share of the devastation a storm can cause. And while she doesn't really need a shelter in Mesa, she has one - sort of.
Kircher uses the space for a child's playroom, but said in case of an emergency, it will be their place of refuge.
The space isn't just interesting, it's also functional. The 10' x 10' room is fortified with concrete and is also semi-underground, making it even more safe.
"We'll make secret doors that, in addition to being secret, are heavily reinforced," said Steve Humble with Creative Home Engineering. He has designed doors for shelters across the country and said the key is good craftsmanship.
"We look at the stresses that a door is likely to face and talk with the client about the kinds of protection they need," Humble said.
Kircher said she plans on investing in a surveillance system for the home, so if they need to get into that room at a moment's notice, they can still see what's going on outside.
Copyright 2013 CBS 5 (KPHO Broadcasting Corporation). All rights reserved.