UPDATE
Man gets prison for accosting women near Phoenix
Posted:
Updated: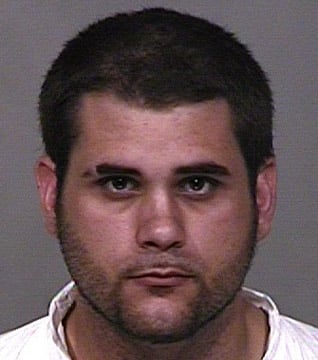 David Vincent Talington was sentenced to prison on Thursday. (Source: Scottsdale Police Department)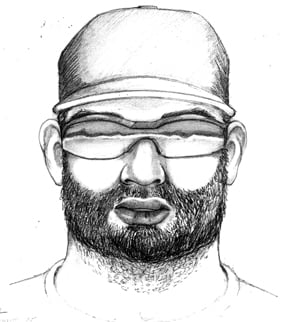 Composite sketch of suspect. (Source: Scottsdale Police Department)
SCOTTSDALE, AZ (CBS5) -
A man who pleaded guilty to accosting several women in the Phoenix area last year has been sentenced to 3 1/2 years in prison.
David Talkington, 23, also was sentenced Thursday to lifetime probation. He pleaded guilty in April to two counts of sexual abuse, kidnapping and indecent exposure.
Talkington lives in an unincorporated area of Maricopa County near Scottsdale.
Scottsdale police were watching his parents' house in unincorporated Maricopa County east of Scottsdale where he lives and watched him leave with his mother. He was arrested at a shopping center near Alma School Road and Dynamite Boulevard.
"We can say that since the story was first made public, we have had six different people come forward to say that a similarly described suspect/car had approached and/or grabbed them," Clark said in a statement.
Clark said the crime spree began May 14, 2003 when Talkington exposed himself to a woman in the parking lot of a Fry's grocery store near Hayden Road and Thompson Peak Parkway in Scottsdale.
The victim gave police a description of the assailant and his car that remained consistent throughout the investigation, Clark said.
At about 6 a.m. on May 15, a woman reported a man exposed himself as she was out walking her dogs near Troon North Golf Club and near the site of the attempted abduction.
A man matching Talkington's description is also suspected of exposing himself near Cave Creek Road and Union Hills Drive the next day, Clark said, who added Phoenix police were investigating that incident.
The attacks became physical after that.
Kendra Reed told Scottsdale police Talkington grabbed her buttocks while she was standing near her car in the parking lot of a Basha's market near Thompson Peak and Scottsdale Roads.
Less than six hours later, Talkington was suspected of grabbing and fondling the 19-year-old jogger as she passed his car in the 10800 block of East Dynamite Boulevard. She was able to break free and he drove away, Clark said.
Clark said police believe Talkington next drove to a Desert Ridge neighborhood in North Phoenix about an hour later, where he allegedly exposed himself to a 13-year-old girl, and then went to Desert Ridge Marketplace, where two more women were assaulted.
Clark said the victims told Phoenix police Talkington grabbed their buttocks and threatened to "blow them up" if they didn't lift their shirts.
Talkington is suspected of returning to the Scottsdale Fry's store and grabbed yet another woman by the buttocks and also similarly threatened her, Clark said.
Scottsdale police said they fielded multiple calls about the suspect, including one from Reed.
Clark said the victims and other witnesses provided descriptions of the suspect and the car, and partial or full license plate numbers that led them to Talkington's residence. His car was later seized by police at his parents' home.
Clark said the victims range in age from 13 to 58 years old and that no victims were injured.
Reed said she told police a man in a silver car, similar in description to the suspect and his car, and pulled up next to her, rolled down his window and grabbed her in the Basha's lot.
"I was facing my car to open the car door, and he grabbed my bottom really hard," she recalled.
Reed said she screamed and the suspect sped off.
"You're just really in shock. You don't know what's going on," she said.
Reed said she did not plan on calling police until she read about the attempted kidnapping. She hopes others that may have had contact with the suspect would call investigators, as well.
Copyright 2014 CBS 5 (KPHO Broadcasting Corporation). All rights reserved.
UPDATE

Man gets prison for accosting women near Phoenix

More>>

SLIDESHOW: Butler's home


More >