Father arrested after missing children found safe in South Windsor
Posted:
Updated: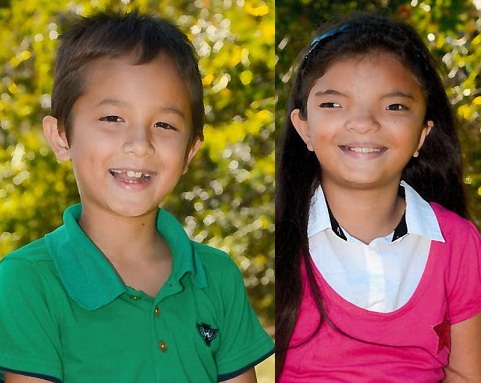 Patrick and Sarah Nguyen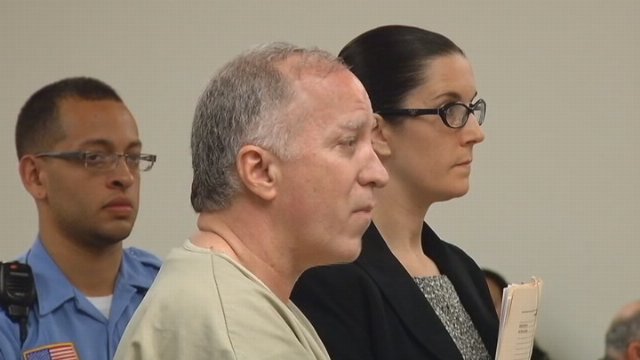 Jon Lockwood
SOUTH WINDSOR, CT (WFSB) -
A Massachusetts father of two, who is accused of kidnapping his children from a foster home and sparking an Amber Alert on Monday night, told a packed courtroom that he's the one who is the victim of a crime.
Massachusetts State Police issued an Amber Alert for 8-year-old Patrick Nguyen and his 10-year-old sister Sarah shortly after they were kidnapped from their foster home by their father, 55-year-old Jon Lockwood of Las Vegas.
According to Braintree Police, Lockwood entered the home, assaulted an elderly caretaker, forcibly removed the two children and then fled in a brown BMW.

Police sources told Eyewitness News that a trucker in Connecticut recognized the vehicle driving along Interstate 84. The trucker told state police that the vehicle got off the highway at exit 62, and police were able to locate it a short time later in the parking lot of the 7-Eleven on Ellington Road in South Windsor.
Police said both the children were found still in the vehicle when they arrived, and appeared to be in good condition and unharmed, hiding under blankets.
According to eyewitnesses, Lockwood was located inside the store, where he had stopped to ask for directions and use the restroom.
People at the store reported that Lockwood seemed nervous, was acting a little strange and asked, "What's the fastest way to get to I-84?" Lockwood also told someone else in the store he was going to New York.
Connecticut State Police arrested Lockwood on two counts of risk of injury to a minor for leaving the children in the unlocked vehicle alone, investigators said.
Lockwood, who is unemployed, was charged as a fugitive from justice for the crimes in Massachusetts, police said.
Lockwood did not say anything for the first 10 minutes of his arraignment, then when asked if he would waive extradition to Massachusetts, the words started flowing.
"Sir, I feel like I've committed no crimes," Lockwood said.
He told a judge Tuesday morning he is a victim of organized crime by the Massachusetts Department of Children and Families.
"I have been victimized, as my children have been," Lockwood said. "There is massive corruption within that department."
Eyewitness News' sister station in Boston reports Lockwood had just lost custody of the children. Their mother was out of the country, and police had warned the foster home Lockwood might try something.
"I've taken good care of my children," Lockwood said. "My children were taken fraudulently. They have committed kidnapping of my children."
Lockwood, who is being held on a $260,000 bond, originally wanted to waive extradition to Massachusetts and then changed his mind.
His next court appearance is June 20.

Copyright 2013 WFSB (Meredith Corporation). All rights reserved.