THE STRAIGHT STORY
Police cite man touting 'diabetes solutions'
Posted:
Updated: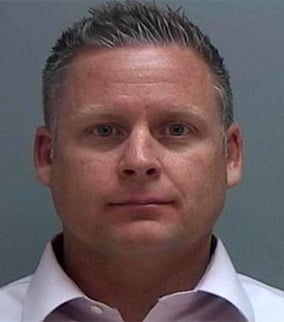 Brandon Babcock
CHANDLER, AZ (CBS5) -
A Salt Lake City man claiming to be able to help Type 2 diabetes patients reverse their condition was cited by Chandler police on charges of operating without a license.
Brandon Babcock held several conventions across the Valley last week, advertising a free gourmet meal and information to "reverse Type 2 diabetes."
It turns out the chiropractor, whose license was suspended last year, is out of jail on $200,000 bond awaiting trial on charges he scammed older, diabetes patients out of "thousands of dollars."
"They said you could eliminate the need for pills," said Claude Barker of Mesa. "In fact, they said they could eliminate the diabetes."
Those are exactly the words you'd want to hear if you've been living with Type 2 diabetes for the past five years, like Barker. He and his wife attended one of Babcock's "diabetes solutions" seminars, along with about 120 other people, at the Hilton in Chandler on Friday night.
"They fed us dinner and then he gave about a 45-minute talk," Barker said, "Then he asked for those who wanted to know more to sign up to come in for an individual consult."
Barker says Babcock didn't reveal too much about himself. He didn't list his name on advertisements or even his business card.
According to court records, the 38-year-old is charged with nine counts of exploitation of a vulnerable adult and two charges of communications fraud in Utah, adding up to more than $40,000.
After being tipped off by a nurse who attended the seminar, CBS 5 News found Barker and other potential clients waiting for one-on-one meetings with Babcock.
To get his side of the story, CBS 5 News followed Babcock through the hotel lobby, where he was met by Chandler police who cited him for operating without a license.
Barker said in the future, he'll be more skeptical.
"Always should check things out as much as you can," Barker said. "Try to get some references and so on."
Babcock has pleaded not guilty to all charges. A pretrial conference is scheduled for May 28.
People who've had businesses dealings with Babcock and feel victimized are asked to file a police report in the city where you met with him.
Copyright 2013 CBS 5 (KPHO Broadcasting Corporation). All rights reserved.