New Haven man charged with sexually assaulting woman
Posted:
Updated:
By Joseph Wenzel IV, News Editor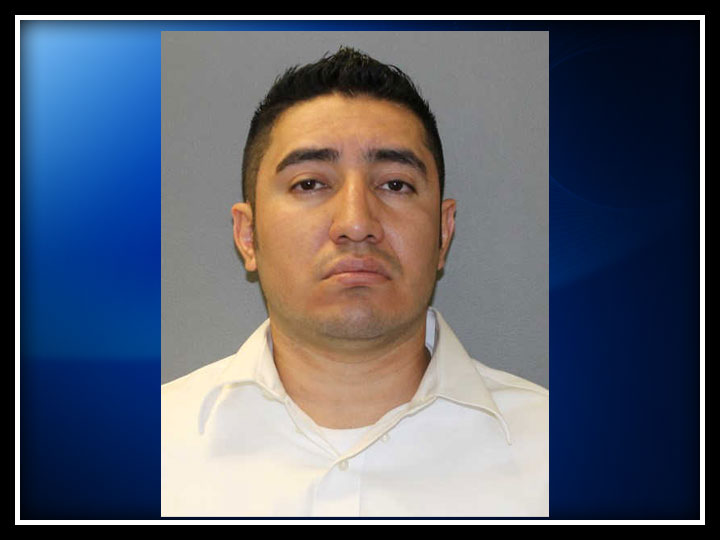 The following photo of Marcelo Munoz-Cervantes was provided by the Hamden Police Department.
HAMDEN, CT (WFSB) -
The Hamden Police Department arrested an illegal alien, who is accused of sexually assaulting and strangling a woman last month.

According to police, an unidentified woman had fallen asleep in her bedroom at home on Linden Avenue on April 14. When she awoke, there was a man, who would later be identified as 29-year-old Marcelo Munoz-Cervantes of New Haven.
Police said Munoz-Cervantes sexually assaulted and strangled the woman while she screamed for help. He punched her several times in the face, threatened to kill her and choked her five times, investigators said.
During their investigation, police learned that Munoz-Cervantes gained entrance through the front door, which was unlocked.
The woman was taken to Yale-New Haven Hospital where she had a displaced rib and injuries to her back, neck and shoulder. The woman's injuries were non-life-threatening and has been since released from the hospital.
Investigators learned that Munoz-Cervantes previously worked as a maintenance worker for the landlord of the victim.

Munoz-Cervantes was arrested at a restaurant in Southington Monday after a month-long investigation.
Immigration and Customs Enforcement is investigating Munoz-Cervantes after they determined he was an illegal alien.

Munoz-Cervantes was charged with first-degree sexual assault, home invasion, first-degree burglary, second-degree assault and second-degree strangulation.
He is being held on a $1 million bond and is expected to be arraigned at Meriden Superior Court on May 31.
Copyright 2013 WFSB (Meredith Corporation). All rights reserved.