Midwifery community upset over new DHS guidelines
Posted:
Updated: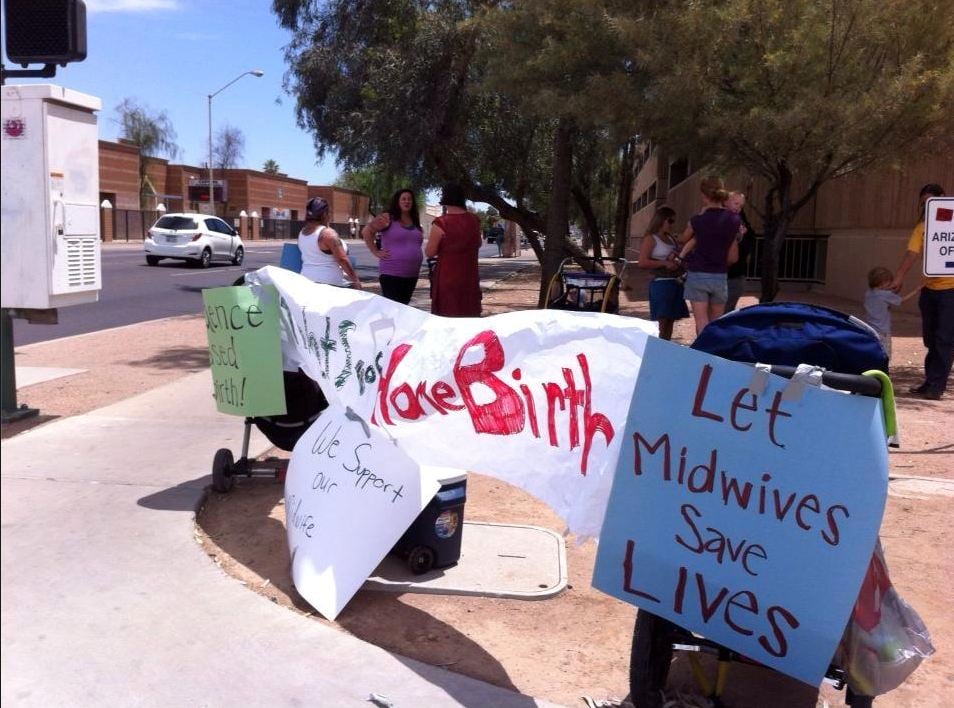 PHOENIX (CBS5) -
Everyone wants the right to make their own choices when it comes to their healthcare, but a group of Valley midwives says that isn't happening thanks to a new set of guidelines that will likely take effect next month.
It's a debate that's played out across the country - the balance between traditional medicine and a more alternative approach. A group of mothers and midwives are protesting a new set of guidelines governing Arizona midwives that they say interferes with families' rights.
"For the first 24 hours she was hardly out of my arms and that's an experience you can't realistically achieve in many birth settings," said Angie Bond, who gave birth at home two months ago. She said while the Arizona Department of Health Services has been meeting with the stakeholders, including the midwifery community and Valley obstetricians, they're upset over many of the proposed guidelines, including a requirement that midwives perform prenatal tests even if mom doesn't want them.
"We'd like to be able to see the ability of a patient to determine their own quality of care," Bond said.
"I won't remove things that put babies at unnecessary risks," said Will Humble, the director of DHS. He said while they won't compromise on everything, they have expanded the scope of practice to include allowing midwives to perform at-home vaginal births after mom has had a cesarean section.
"In terms of the scope of practice, it's essentially expanded, if we go through with the rules we have right now," Humble said.
But Bond and the rest of the group of midwives and moms said that's not enough.
"We want to protect that right to choose where and how you birth your baby, the right to make your own medical determination as far as your care goes," Bond said.
DHS will have one more meeting on these rules before coming up with the final version. For more information, visit: http://azdhs.gov.
Copyright 2013 CBS 5 (KPHO Broadcasting Corporation). All rights reserved.