Security increased at Old Saybrook High School
Posted:
Updated: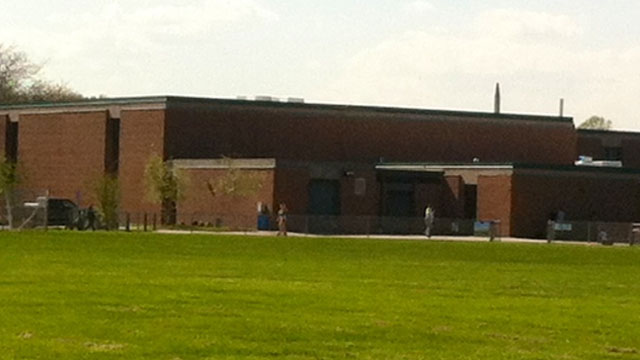 Old Saybrook High School
OLD SAYBROOK, CT (WFSB) -
Police were on hand to greet students at Old Saybrook High School, and bags were searched as they headed into class Friday morning after someone in the school made a bomb threat mentioning Friday's date.
"I don't really like it," said Old Saybrook High School junior Kori Salvietti. "It's not a fun way to enter school."
In a letter from the superintendent and the town's police chief, they said a threat was discovered on a bathroom wall last week, but it specifically mentioned May 17.
While some parents told Channel 3 Eyewitness News they would have liked to know about the threat sooner, school administrators and police said they don't feel it's a credible threat to the school's roughly 530 students and staff.
Still, they said, they aren't taking any chances.
Following classes and after school activities Thursday afternoon, students and staff were barred from entering the building after 6 p.m.
Police increased patrols around the school Thursday night and had a police officer stationed there overnight. State police bomb squad dogs swept the school Friday morning and searched every bag.
"I guess it's good that they're doing something, but I don't think it's enough to miss school over," said Old Saybrook High School senior Myles Gould.
Old Saybrook's prom is this weekend. Students were told that if they weren't in school Friday, even with the bomb threat, they wouldn't be able to go to the prom Saturday night.
"I really think we should not be in school today, but we're here because prom is tomorrow," Salvietti said. "But I guess it's is good to be more safe than sorry."
Administrators also asked students to limit the number of bags they brought to class Friday because they might be screened and searched.
School officials said a person parked at McDonald's near the school spotted an unattended backpack just over the fence, and "saw something and said something."
Police investigated and found no threat, but as a result of the discovery the school was placed in a Code Yellow, which stopped all outside activity and all students remained in their classroom where instruction continued.
The code yellow lasted approximately 15 minutes.
As for the original threat, it remains under investigation.
To read the full letter sent home to parents Thursday, click here.

Copyright 2013 WFSB (Meredith Corporation). All rights reserved.