Grand Canyon Preview: NCAA Division II Baseball West Regional
Posted:
Updated: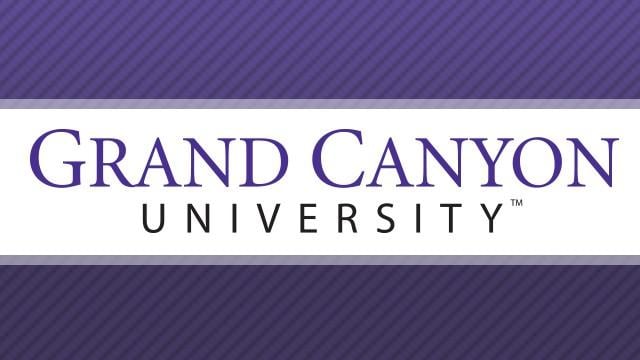 © cbs 5
PHOENIX (CBS5) -
The Grand Canyon University baseball team received the No. 4 seed for the NCAA Division II Baseball West Regional and will open postseason play against a familiar foe in fellow Pacific West Conference member Dixie State. The Red Storm, the third seed, are hosting the regional at Bruce Hurst Field. The double-elimination tournament opens tomorrow with No. 1 seed Monterey Bay and No. 6 seed Chico State playing at 10 a.m., followed by second seed Sonoma State and fifth seed Cal State L.A. at 2 p.m. GCU and Dixie State will play at 6 p.m. All game times are listed as Arizona time. Fans can follow the action via live stats, audio, and video by visiting www.gculopes.com.

GAME NOTES
VS. DIXIE STATE: GCU is 18-34 all-time against the Red Storm, having dropped six of seven games this season. Three of those were 1-run ballgames and six were decided by 3 runs or less. Two of the final three games between GCU and Dixie State went extra innings.

POSTSEASON HISTORY: This year marks the first time since 2002 that GCU will participate in the West Regionals. The 'Lopes have a storied postseason past, having won four NAIA National Championships in 1980, 1981, 1982, and 1986. During their time in NAIA, GCU won 15 District VII titles and 11 Area 2 crowns. As members of the CCAA, GCU won the 1999 regular season championship and competed in the Division II West Regionals in 2000 and 2002. GCU dropped the first two games of the 2002 tournament, falling 20-4 to Chico State and 5-3 to Mesa State.

LAST TIME OUT: GCU dropped their final series of the regular season to Dixie State at Brazell stadium. The first two games both went 10 innings, with the Red Storm coming out victorious with scores of 5-4 and 4-1. Dixie State also claimed the series finale by a score of 5-2.

PACWEST CHAMPS!: For the first time since joining the PacWest Conference in 2008, GCU earned a share of the conference title with California Baptist as both posted 26-10 marks. The 26 in-conference victories are the most for the 'Lopes over the past five years.

GOING STREAKING: GCU strung together a 20-game win streak from March 8-April 6, the longest such streak in the program since winning a school-best 27 consecutive games from March 6-31, 1984. During the streak, the 'Lopes outscored the opposition 126-47, including seven shutouts. As part of the streak, GCU swept their road series in Hawai'i (4 games at Hawai'i Hilo and 4 games at Hawai'i Pacific), the first time doing so since joining the conference.

FEELING AT HOME: GCU finished 20-10 at Brazell Stadium this season, at one point winning nine straight contests on their home field from March 8-30.

WIN/LOSS - BREAKING IT DOWN: The 'Lopes are 25-8 in day games and 9-8 in night games; 11-5 in 1-run games and 4-1 in 2-run games; they are 21-9 when scoring between 3-9 runs in a game; 28-8 in games in which they score first; and 31-4 when leading after the sixth inning. GCU has scored at least 10 runs 10 times and are a perfect 10-0 in those contests.

THE MENDOZA LINE: Senior third baseman Derek Mendoza has been a steady force GCU at the plate, leading the team in a number of offensive categories: .359 batting average, 56 hits, 37 RBI, 35 runs scored, and a .431 on-base percentage. Off the field, Mendoza was recently tabbed as a Capital One Academic All-District First Team selection, as voted on by the College Sports Information Directors of America, making him eligible for All-America consideration.

PACWEST STAT SPEAK: Among PacWest teams this season, GCU ranks second in team ERA (3.37) and fourth in batting average (.301). Sporting an impressive .977 fielding percentage, the 'Lopes lead all conference teams and rank second nationally only to Minnesota State Mankato's .980 mark. Individually, Derek Mendoza is tied for fourth in triples (3), seventh in batting average (.359), eighth in RBI (47), and 10th in slugging percentage (.431). Steven Swingle leads all conference batters with seven triples and is 10th with 85 total bases. Paul Panaccione is tied for sixth with 12 stolen bases. On the mound, Andrew Naderer is tied for second with eight wins, while Coley Bruns is tied for fourth with seven. Bruns leads the conference with a .195 opponents' batting average. Jorge Perez has tossed the fifth-most innings (86.0) among conference hurlers, while Naderer leads the squad and ranks fourth with 67 strikeouts. Mark Jarrett has secured a team-high eight saves, third-most in the PacWest.
Copyright 2013 CBS 5 (Meredith Corporation). All rights reserved.