Grace, Arpaio to meet as DUI sentence winds down
Posted:
Updated: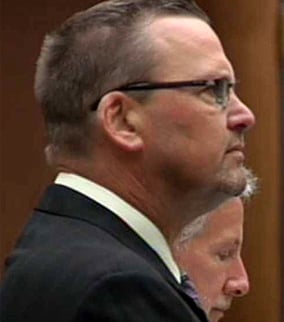 Former Arizona Diamondbacks player Mark Grace. (Source: CBS 5 News)
PHOENIX (CBS5) -
Mark Grace plans to meet with Sheriff Joe Arpaio Wednesday evening as the former Arizona Diamondbacks player and color commentator wraps up his four-month sentence.
Grace was convicted of two DUI arrests in a 15-month time period.
Grace will meet with Arpaio and the head of the sheriff's Youth Assistance Program inside Tent City at 6:30 p.m.
They will discuss ways that Grace can help the sheriff's program, which sponsors a youth boxing team, assists kids in resisting drug and alcohol abuse and provides scholarships to disadvantaged youth.
Grace has also agreed to talk with the media about his stay in Tent City and what incarceration has done for him.
Grace, 48, of Scottsdale, began jail stay Feb. 10 and has been granted work release.
Grace, also a former Chicago Cub and member of the Diamondbacks World Championship team in 2001, was arrested Aug. 23 by Scottsdale police with a blood-alcohol level of 0.095 percent, above the state's legal limit of 0.08 percent. He was originally charged with four counts of aggravated DUI.
He was not eligible for probation because it was his second DUI in less than 15 months.
He was caught driving on a suspended license and his car was not equipped with a required interlock device that was installed after a May 2011 DUI charge.
Grace will also serve two years of supervised probation.
Stay with cbs5az.com and CBS 5 News for updates on this developing story.
[Text BREAKING to 23765 to get news alerts on your mobile phone]
Copyright 2013 CBS 5 (KPHO Broadcasting Corporation). All rights reserved.