CBS 5 Advocate
Action required to avoid bank fees after death
Posted:
Updated: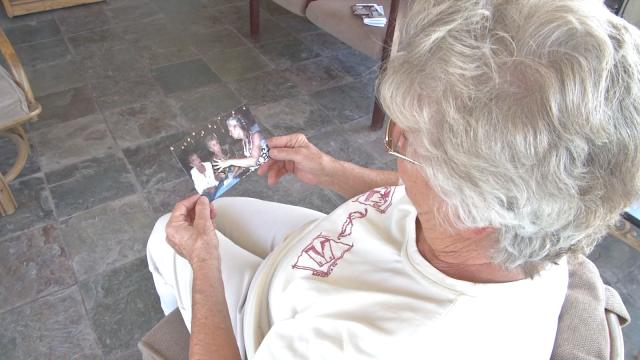 SUN CITY WEST, AZ (CBS5) -
A Sun City West senior says a bank is draining money from an account that should have been closed years ago. The account belongs to her dead sister who passed without a will. Bank account funds eaten away by fees is just one example of what can go wrong when a person dies in testate.
"I'm appalled that her money has disappeared," Patricia Hayes said.
Back in 2009, Hayes helped moved her older, ailing sister from Washington state down to Arizona. Hayes took her to BMO Harris Bank to open an account.
"She forgot to put another person on as being on the account. I don't know why, but she didn't," Hayes said.
Hayes says just days later her sister died and she didn't have a will. The next of kin is a daughter who lives in Washington state. Hayes says the daughter suffers from Alzheimer's. She can't make it down to Arizona to present the death certificate to close her mother's account. So, what about the money in the account?
"It started out at almost $1,800, now it's down to just slightly over a thousand after they've taken out all of all their fees," Hayes said.
It's been more than three years and the account is still open. BMO Harris Bank is deducting a maintenance fee, and a fee because the account is dormant. Twenty bucks is siphoned every single month. Unless the account is closed, the money will drain to zero.
"It would stay in there until the funds were deplete from service fees from this bank. That's exactly what they told me," Hayes said.
Hayes gets the monthly statements but doesn't have the authority to close the account. She wants that money released to her niece.
"It's not a lot of money for some people, but for some people it is, and it shouldn't be dissipating from service fees," Hayes said.
CBS 5 News spoke to BMO Harris Bank. BMO says anyone can deliver the death certificate to the bank, but, in the absence of a will, a deceased person's account will remain open. Fees will continue to be assessed, until a Small Estate Affidavit is presented showing authorization to act on the deceased person's behalf (In Arizona, the form is called the Affidavit for Collection of Personal Property. It can be found in the self-help section at www.maricopa.gov.)
BMO Harris says it will work with the family to refund a portion of those fees once it gets the proper paperwork.
To avoid this type of problem, older people, in poor health, should seriously consider having joint-account and a will. You can also have an individual account, with a Transfer on Death option. This allows the account holder to specify another individual who is entitled to the funds upon the death of the account holder.
Copyright 2013 CBS 5 (KPHO Broadcasting Corporation). All rights reserved.