AZ man brings body to firehouse, drives off
Posted:
Updated: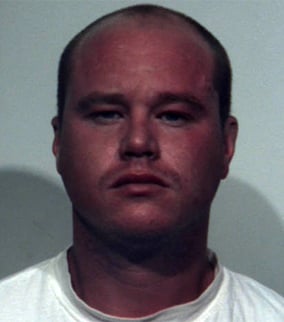 Daniel Harrison (Source: Yavapai County Sheriff's Office)
RIMROCK, AZ (CBS5) -
An Arizona man brought the body of his roommate to a local fire station and then drove off, the Yavapai County Sheriff's Office said.
A firefighter attempted to perform CPR on the woman without success, and she was pronounced dead at the Montezuma/Rimrock fire station at 10 a.m. Sunday.

After several hours of investigation, sheriff's deputies identified the woman as 25-year-old Tiffany McGinnis, of Rimrock.

Using leads developed during their probe, detectives located 30-year-old Daniel Harrison, of Rimrock. Detectives identified Harrison's truck as the vehicle seen by the firemen earlier in the day.
Harrison said he found McGinnis, who was his roommate, on the side of a nearby home, incoherent and distraught, sheriff's investigators said.
He said he brought her back to his house and she eventually fell asleep in her bedroom after dinner. Harrison said he was aware his roommate took prescription medications and thought the drugs were having an effect on her behavior, detectives said.
Harrison said when he awoke Sunday morning, he checked on McGinnis and found her unresponsive and cold to the touch.
Detectives said he claimed he could not find his phone, so he put her in his truck and drove to the local fire station. Investigators conducted a search of Harrison's home as part of the ongoing investigation.
Harrison was eventually arrested on a felony charge of abandonment of a dead body and tampering with physical evidence.
He was booked at the Camp Verde Detention Center and released on a $3,000 bond. The medical examiner is determining the cause of death.
Copyright 2013 CBS 5 (KPHO Broadcasting Corporation). All rights reserved.