ASU T&F's Nick Happe Named Pac-12 Scholar-Athlete of the Year
Posted:
Updated: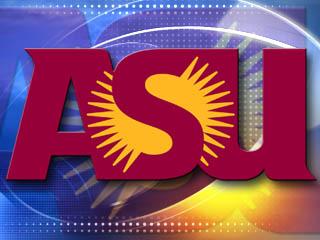 © cbs 5
PHOENIX (CBS5) -
Arizona State University senior track and field student-athlete Nick Happe was named the Pac-12 Scholar-Athlete of the Year for Men's Track and Field, the conference announced at the Pac-12 Championships this past weekend.
A native of St. Charles, Mo., Nick Happe is the Pac-12 Scholar-Athlete of the Year for the second time this season after earning the honor in cross country, as well. He is the only individual in school history to post top-five marks indoors in the mile, 3,000 meters and 5,000 meters. He holds the school record in the mile (3:58.73) and 3,000 meters (7:52.18) and clocked the fifth-fastest 1,500-meter time in school history at the Sun Angel Classic in a time of 3:42.78, a time that currently ranks in the top-30 nationally in one of the nation's most stacked events. Happe is a two-time second team All-American in indoor track and a two-time All-West Region runner in cross country, having done so for the second time this past fall.
Happe had a career day at the 2013 Pac-12 Championships this past weekend, pulling off perhaps one of the bigger upsets of the weekend as he won the 5,000-meter run in a frantic last-lap dash in a time of 14:05.20 to hold off UCLA's Lane Werley and claim his first-ever conference title in the process.
Additionally, Happe took sixth in a monster field in the 1,500-meter run with a time of 3:43.56 and helped anchor the Sun Devil distance team to 25 points on the weekend, the second-most among men's distance programs in the conference behind only Colorado.
A CoSIDA third-team Academic All-American last season, Happe was an Academic All-Pac-12 first team member three times in cross country and twice in track and field. He has also been named to the USTFCCCA All-Academic team in the past two seasons. Happe currently maintains a 4.08 GPA in accountancy with a minor in psychology and is a member of Barrett, The Honors College. He was recently accepted into a prestigious Mendoza College of Business at Notre Dame to continue his academic pursuits as a graduate.
Happe's selection is the fifth Pac-12 Scholar-Athlete of the Year honor this season for the Sun Devils, matching the 2009-10 total for the most in school history.
Copyright 2013 CBS 5 (Meredith Corporation). All rights reserved.