Arizona Men's Golf set for 2013 NCAA Regional
Posted:
Updated: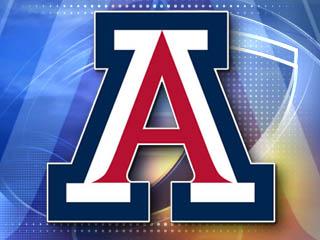 © cbs 5
PHOENIX (CBS5) -
The University of Arizona men's golf team will make the short trip to Tempe, Ariz., to compete in the 2013 NCAA Regional, May 16-18, at the Karsten Golf Course.
Three rounds will be played over the duration of the event with 18 holes being played with tee times scheduled for 7 a.m. PDT each day. The low five finishing teams and the low individual not on those teams advance to the NCAA Championships, set for May 28-June 2 at the Capital City Club's Crabapple Course in Atlanta, Ga.
The 14 teams participating in the event (listed by seed) include UCLA, Duke, Georgia, Texas A&M, Clemson, Vanderbilt, UCF, North Carolina, Arizona State, Kennesaw State, Arizona, Austin Peay State, New Mexico State and Lehigh. The five individuals competing are Glen Scher (UC Santa Barbara), Rufie Fessler (Fresno State), Cody Blick (San Jose State), Kyle Westmoreland (Air Force) and Tyler Torano (Loyola Marymount).
Arizona's lineup includes Erik Oja, Trent Redfern, Juan Pablo Hernandez, Alex McMahon and Brenden Redfern. The four low scores of the five available rounds each day will determine the total score for each round.
Since the NCAA Regional format was instituted in 1989, Arizona has qualified in 24 of 25 seasons. Seven teams in this regional, hosted by Arizona State, have claimed regional titles in previous years. Clemson has won seven titles, Arizona (1989, '91, '92, '93, 2000, '06) and Arizona State both have claimed six, UCLA has four, Georgia has two, while and Duke and Texas A&M have each earned one title.
The Karsten Golf Course is a par-70, 7,002-yard layout. Follow the 2013 NCAA Regional by visiting www.golfstat.com where you can get live results of the event. For complete results after each round, visit www.ArizonaWildcats.com.
Team Notes:
Five top-5 finishes in 13 events… Finished in the top-10 12 times … Finished in second place at the Itani Quality Homes Collegiate in the fall… Possess a 306.97 stroke average as a team in each round for the entire season (includes two splay, five count events)… Earned its lowest score as a team at the Don Puckette NIT in Tucson, Ariz., with an even par 864… Carded a 277 (-11) in the first round of the NIT, the lowest score for a round this season… Six total rounds at par or better… Average 284.54 strokes in the third round, 20 strokes better than the next best average… When the Wildcats finish in the top five, they never shoot more than 300 in more than one round… Carded sub-290 totals in at least one round in every top-5 finish… The Wildcats shot an 865 (+13) the last time they played at ASU Karsten Golf Course…Arizona's countable stroke average is 73.45.
Individual Notes:
Nine top-10 finishes individually with15 top-20 finishes individually… Erik Oja shot a 210 (-6) at the Fresno State Lexus Classic, which is the lowest total score for anyone this year… Oja carded a 66 in the first round of the Don Puckette NIT, the lowest round for an Wildcat this season, which ties for his lowest round of his career… Trent Redfern and Oja lead the team with 13 rounds at par or better… Oja leads the team in top-10 finishes with four, and leads the team in stroke average at 73.10… 14 total rounds in the 60s… Redfern shot a 214 (-2) at the Pac-12 preview, which is the best score the senior has posted for his career… Juan Pablo Hernandez leads the team with most career rounds at par or better with 46… Oja is just one round behind Hernandez with 45 rounds at par or better… When Oja finishes in the top-10, he never shot worse than three-over par… Hernandez possess a 73.69 stroke average this year, just .04 strokes more than his career average… Healey earned a tie for second place in his first career tournament… In his one top-10 finish, Hernandez never shot worse than a 71 in any of the three rounds… Erik Oja and Juan Pablo Hernandez were the Wildcats low scorers for a tournament a team high four times… Hernandez has been the low scorer for the Wildcats in four of the last six tournaments… Oja has never been worse than the fourth lowest scorer for any tournament for Arizona… When Oja is the lowest scorer, his low round was at least a 71 and the Wildcats finished in the top-five twice... Last time the Wildcats played at ASU Karsten Golf Course, Juan Pablo Hernandez had his best tournament with a score of 211 (-2).
Copyright 2013 CBS 5 (Meredith Corporation). All rights reserved.