Phoenix FC faces off against FC Tucson
Posted:
Updated: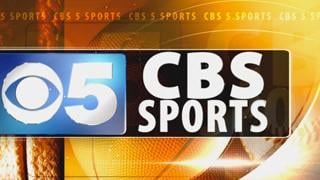 © cbs 5
PHOENIX (CBS5) -
The Phoenix FC Wolves of the USL PRO head south to face development league team, FC Tucson, in the opening round of the Lamar Hunt U.S. Open Cup on Tuesday, May 14 for a 7:30 p.m. match at the Kino Sports Complex North Grandstand in Tucson.
The Lamar Hunt U.S. Open Cup is the oldest ongoing national soccer tournament in the United States. All teams affiliated with United States Soccer Federation--everyone from amateur teams to professional clubs of USL PRO and Major League Soccer--are open to compete in the tournament. The defending champions are Major League Soccer's Sporting Kansas City, who beat the Seattle Sounders on penalty kicks in 2012.
Phoenix FC returns home to Arizona after a two-game road trip to Pittsburgh and Dayton to face the USL PRO's Riverhounds and Dutch Lions, respectively. The Wolves lost both matches despite rallies, and the team is encouraged by its increased late offensive output heading into Tuesday night's match.

Two players on Phoenix FC's current roster are former FC Tucson players: Donny Toia, who was FC Tucson's leading scorer in 2012, has one goal and one assist and has played in all nine games this season for the Wolves, and; Reid Schmitt, who is a regular second choice option off the bench and who has seen playing time in seven games this season.
Starting at goalkeeper for the Wolves on Tuesday will be Sheldon Parkinson. Team captain and starting goalkeeper Andrew Weber must sit this game out due to earning a red card in last year's U.S. Open Cup play while with the Seattle Sounders.
STOPPAGE PLAY
There is more at stake on Tuesday night than just the scoreboard, in what is being billed as a budding rivalry by FC Tucson. A friendly bet has been made between the two clubs, and the losing side will be obligated to have a photograph taken of a team executive while wearing the other team's jersey and scarf. Chris Keeney, Chief Business Officer of FC Tucson and Rui Philipe Bento, Managing Director of Phoenix FC will represent each club. The losing team must also use the winning team's logo for its Twitter and Facebook profile for one day after the game. Fans will also get a chance to compete against each other. Supporters for both teams will be encouraged to retweet a specific tweet sent out by the two clubs. Whichever fan base retweets the message the most, will be the supporters champions.
Copyright 2013 CBS 5 (Meredith Corporation). All rights reserved.