Man dribbling soccer ball to Brazil hit and killed on OR coast
Posted:
Updated: May 14, 2013 05:27 PM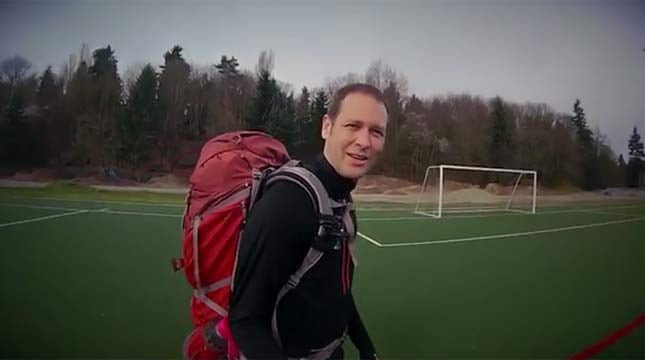 Richard Swanson, Photo: YouTube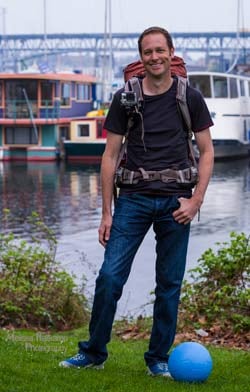 Richard Swanson, Photo: breakawaybrazil.com/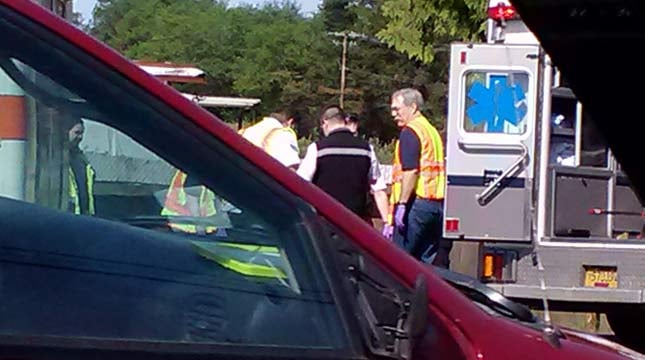 Viewer photo from Tuesday's crash scene
LINCOLN CITY, OR (KPTV) -
A 42-year-old man dribbling a soccer ball along the West Coast with a mission of making it to the World Cup was hit and killed by a truck on the Oregon coastline.
Police said Richard Swanson, 42, of Seattle, was walking along the southbound shoulder of Highway 101 when he was hit from behind by a pickup Tuesday morning.
Swanson had a website describing his walking journey to the 2014 World Cup in Sao Paulo, Brazil. He also posted a video on YouTube describing why he was doing it.
Swanson said he was set to turn 43 on May 19. He has two boys, ages 18 and 22.
After working as a private investigator, he decided to change careers and focus on graphic design. He was laid off last year.
"I was a little bummed out," he said in the video. "It gives you time to think about what you want out of life and one of the things I've always wanted to do is go see the World Cup."
Swanson admitted it was a "crazy" idea, especially once he incorporated the idea of continuously dribbling a soccer ball.
However, he said all the things preventing him from doing it - such as a job or his children - were not factors because his kids are grown and he had not found steady employment.
"I just felt all the pieces seemed to fit and it just felt right I should be planning this trip next," he said in the video.
He left May 1.
Swanson asked for support, whether it was financial or just offering a couch for him to crash on for a night.
"Buy me a beer for the trip, that would be cool, that would be great," he said. "Or if you just want to make sure you just see me safely home."
The cause of Tuesday's crash remains under investigation. Police said the driver, Scott Hiatt, 52, of Neskowin, remained at the scene and is cooperating with the investigation.
Investigators said there is no indication Swanson was dribbling his soccer ball along the roadside at the time of the crash.
Copyright 2013 KPTV-KPDX Broadcasting Corporation. All rights reserved.