UPDATE
ASU student left at hospital with Post-it note, BAC of 0.47 percent
Posted:
Updated: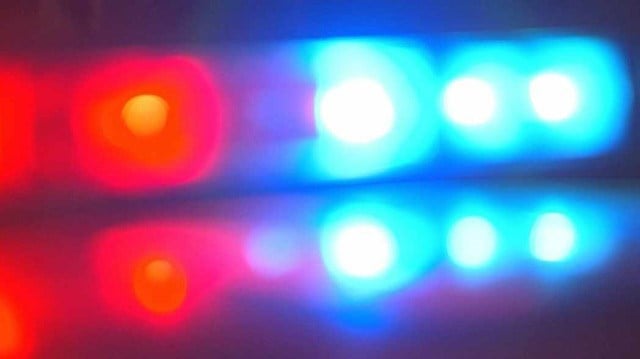 TEMPE, AZ (CBS5) -
A 20-year-old Arizona State University student with a blood-alcohol level five times the legal limit was left at a Tempe hospital with a Post-it note attached to his body to alert doctors he had been in a drinking competition earlier in the night.
Tempe police Sgt. Michael Pooley said Aidan Mohr was found in a wheelchair between 1:00 a.m. and 2:00 a.m. Saturday in the emergency room lobby of St. Luke's Hospital.
Mohr had passed out and started shaking and turning blue before the student's fraternity brothers dropped him at the hospital with the note, "I've been drinking and I need some help," police said.
Pooley said the fraternity brothers tried taking the victim to one of their homes because they were afraid of getting into trouble with the police before deciding to go the emergency room.
Mohr consumed about 20 shots of tequila during a drinking competition earlier in the night, a police spokesman said. By the end of the night, the student's blood-alcohol level was 0.47 percent. The legal limit before a person is considered intoxicated in Arizona is 0.08 percent.
Mohr told Tempe police that he and his brothers belonged to the Sigma Alpha Epsilon fraternity.
It was not clear whether the drinking competition was at an official fraternity-sponsored event.
The spokesman said Mohr would be cited for consuming alcohol as a minor.
The police department was continuing its investigation and said more charges could be coming.
"When somebody is in a situation like this, they need to get emergency assistance to their friends," Pooley said. "I they don't, it is going to raise suspicion."
The fraternity drew local and national headlines when another of its members, Jack Culolias, also 19, drowned in the Salt River in Tempe.
He had been at a fraternity party at a bar in the Tempe Marketplace on Nov. 30 and was kicked out for urinating off a balcony, police said.
His blood-alcohol level was 0.28 percent, according to an autopsy.
Officials at the Sigma Alpha Epsilon headquarters issued the following statement Tuesday:
"The Sigma Alpha Epsilon headquarters has learned of an incident in which a member of our Arizona Beta chapter at Arizona State University was given medical attention for alcohol poisoning.
"National staff and local alumni leaders are investigating whether or not the chapter or its members had any affiliation with this incident, and at this time, we have no indication that it occurred in conjunction with any chapter-planned event or activity.
"The chapter and its members are currently in recess following the end of the academic term."
Arizona State University leaders responded to the incident:
"In recent months there have been several unrelated, off-campus incidents involving ASU students and alcohol abuse. ASU takes all such incidents very seriously and takes disciplinary action in these incidents, where appropriate. When the incidents happen off campus, as these have, the ASU Police Department and the Dean of Students Office work collaboratively with City of Tempe officials and the Tempe Police Department to respond. Tempe Police are in charge of this investigation.
"These handful of recent incidents are not indicative of the more than 73,000 ASU students who work and study diligently, and stay out of trouble. The university has zero tolerance for actions that put students at risk or are in violation of state and federal law.
"The university also has a number of programs to promote healthy living and discourage substance abuse of any kind. ASU Wellness provides education in freshmen academic success classes to help students lead a healthier lifestyle. Education addresses underage and high risk drinking, and prescription drug abuse, and the negative outcomes these behaviors can lead to. Online education is offered through the ASU Wellness website and through student organizations and classes such as the Alcohol Wise online class that is offered to prevent high risk and underage drinking. Students who have violated ASU's alcohol and other drugs policy may be required to take online classes including Under the Influence or Marijuana 101.
"ASU Wellness utilizes a variety of mass communications vehicles to educate students and encourage them to lead a healthy lifestyle that avoids high risk and/or underage drinking including: My ASU announcements and ads that link to online education, weekly Well Devil updates that go out to more than 12,000 students each week, electronic newsletters directed to specific student audiences such as student residents, student organization leaders, and multicultural student groups. Social marketing campaigns produce and distribute messages through poster campaigns distributed in all residence halls and through the above media.
"The ASU Police Department also hosts on average 100+ events per year where officers educate students on the laws related to alcohol (MIP, MIC, DUI), issues related to alcohol tolerance and the negative consequences of underage drinking, and binge drinking."
Copyright 2013 CBS 5 (KPHO Broadcasting Corporation). All rights reserved.
UPDATE

ASU student left at hospital with Post-it note, BAC of 0.47 percent

More>>

Tuesday, January 21 2014 4:26 PM EST

2014-01-21 21:26:34 GMT

READ: ASU student arrested after 2 severely burned at frat party (3/26/13) READ: Elimination of frat row has caused violence, police say (12/21/12) VIDEO: Beaten-up frat member still doesn't know motive

More >

READ: ASU student arrested after 2 severely burned at frat party (3/26/13) READ: Elimination of frat row has caused violence, police say (12/21/12) VIDEO: Beaten-up frat member still doesn't know motive

More >