Bees become more active, aggressive this time of year
Posted:
Updated: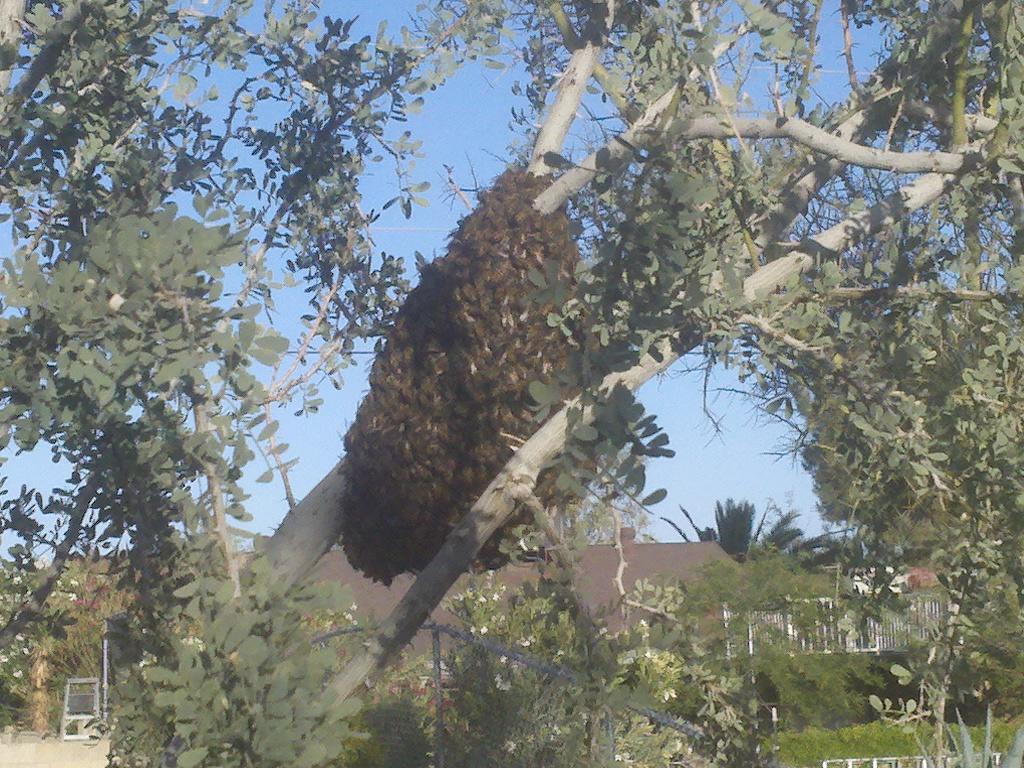 MESA, AZ (CBS5) -
A 6-year-old boy from Tucson continues to recover after a swarm of bees attacked him. The bees stung the child more than 100 times as he hiked with a group.
Although bees are present and active in central Arizona year-round, they can be more aggressive this time of year.
It may be natural to want to swat at bees buzzing close to you, but try not to. That will only make them angry. Often times, they're just giving you a warning that you're a little to close to them.
The rules are different, however, if you encounter a swarm of aggressive bees.
"What we recommend is don't waive wildly at them. If you do come in contact with them, it is OK to run," said Capt. Forrest Smith with Mesa Fire Department.
Africanized honey bees (which the majority of our bees are) have been know to give chase for a quarter of a mile, so once you start running, keep running and try to cover as much of your face as possible. And no matter how tempting, do not jump in the pool.
"We know that Africanized bees tend to hover above water and wait," added Smith.
In the majority of bee attack cases, the bees were provoked in some way, whether intentionally or not.
"Some of the mistakes we do see people make are trying to dispose of them by burning them out, spraying chemicals on them and doing those things. We want you to leave that to the professionals," said Smith.
Clusters of bees that take up residence on a tree or other visible outdoor location are typically resting and will often leave within a day or so. Bee exterminators say the real danger is when bees start entering your home.
"If they're entering and exiting your house, meaning they're flying in and out and you're not seeing that big clump of bees, but you're seeing five or 10 or 20 of them going in and out of a hole, that's when you need to call somebody. They've been there for a little while, at least a couple of days, and that's when you need to call somebody," said Sage Garvey with Burns Pest Elimination.
Fire and EMS officials want to remind you that if a bee attack is taking place, whether it's to people or pets, do not hesitate to call 911 and they'll get out there ASAP.
Copyright 2013 CBS 5 (KPHO Broadcasting Corporation). All rights reserved.
Bees become more active, aggressive this time of year

More>>