Cats Blanked by the 13th-Ranked Cardinal
Posted:
Updated: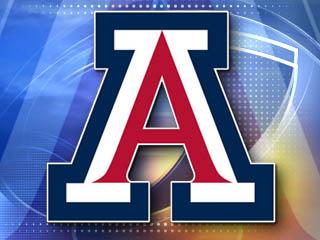 ? cbs 5
PHOENIX (CBS5) -
Nancy Bowling and Estela Piñon combined to allow only four hits to No. 13 Stanford, but the effort in the circle was not enough as the Cardinal defeated Arizona 2-0 Friday night to even the series.
The Wildcats (31-24, 8-15 Pac-12) managed just seven base runners and had runners in scoring positions on just two occasions in the shutout loss. Stanford (37-18, 13-10 Pac-12) used a pair of solo homers in the fourth inning to down the Cats.
Kelsey Stevens got the best of Bowling and Piñon in the pitchers' duel; the Stanford pitcher allowed five hits, four of which came with two out, and fanned six. Stevens improved to 15-7 with the win.
Bowling retired the first seven batters she faced before allowing six of the next nine to reach base against her. Bowling allowed only three hits, including two solo home runs in the fourth inning. The freshman fell to 4-6.
Piñon, who was been brilliant in her last six appearances, added another solid outing Friday night. The junior allowed no runs on one hit in 2.1 innings. In her last 10.1 innings, spanning six relief appearances, Piñon has allowed just one unearned run on four total hits with 13 strikeouts.
Alex Lavine, the only Wildcat with a multi-hit game, had a pair of knocks to extend her hitting streak to a personal-best-tying six games.
The Cardinal, which had one hit through three innings, added two more in the bottom of the fourth. Unfortunately for Arizona, both hits landed past the fence. Kayla Bonstrom and Cassandra Roulund hit solo homers to make it 2-0 Cardinal in the fourth.
Stevens walked the first two batters of the game before retiring 16 of the next 18 batters she faced.
Arizona put together a miniature rally in the seventh inning, looking to come back from a two-run deficit. Brigette Del Ponte led off the seventh with a single before Stevens retired the next two batters. Lavine knocked a two-out infield single to extend the inning for Hallie Wilson. The sophomore lifted a fly ball to the warning track in center field that was tracked down by Sarah Hassman to end the game.
The series rubber match and regular season finale will occur Saturday at noon. The Wildcats find out their postseason destination on Sunday when the NCAA Tournament selection show airs at 7:00 p.m. PDT on ESPNU.
Copyright 2013 CBS 5 (Meredith Corporation). All rights reserved.