PD: Man robs CVS in Middletown with machete
Posted:
Updated: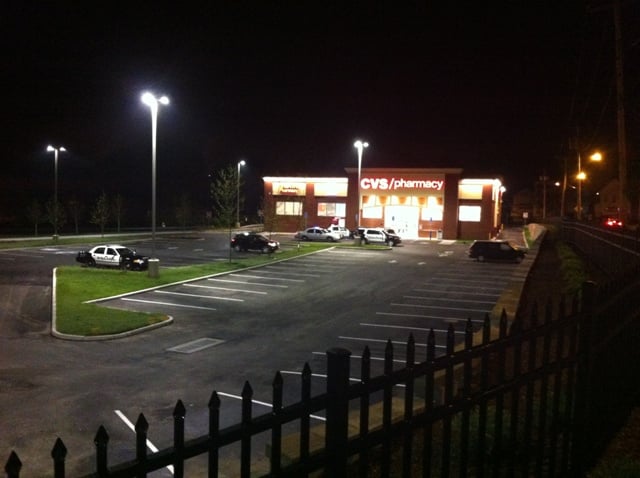 MIDDLETOWN, CT (WFSB) -
Middletown police are searching for a man who allegedly pulled a machete on a store employee at the CVS on Main Street Extension early Friday morning.
Police said the suspect entered the store around 4 a.m. and demanded money. He grabbed an undisclosed amount of money and fled on foot.

"That's crazy, scary," said Angela Simpson of Middletown. "I come here often. Now it kind of makes me not want to come anymore."
The suspect is described as white man about 6' tall wearing dark clothing and a mask.
Police, along with a K-9, attempted to track the suspect from the store but were unable to locate him.
Eyewitness News that CVS employee, who was not seriously injured, is doing just a fine. A store manager said he was given the day off.
Police are also investigating a mugging that occurred in the parking lot for Marshall on East Main just a few hundred yards away on Thursday around 7:30 p.m.
Police said a man was punched in the face after the suspect grabbed him by the arm. The victim was treated for non life-threatening injuries at an area hospital.

The suspect is being described as a black man with dread locks, who is around 40-years-old and 6' with a thin build.

Police said the two robberies are not related.

CVS Store management said they are working with police on surveillance photos.
Anyone with any information is asked to call the Middletown Police Department at 860-638-4000.
Copyright 2013 WFSB (Meredith Corporation). All rights reserved.