No. 5 ASU Softball takes down No. 3 Oregon 3-2
Posted:
Updated: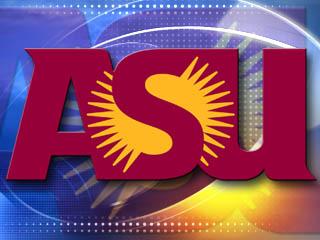 ? cbs 5
PHOENIX (CBS5) -
Arizona State softball (44-9, 15-7 Pac-12) opened the final series of the regular season with a 3-2 victory over third-ranked Oregon (45-8, 18-4 Pac-12) on Thursday night. Friday and Saturday's games are at 5 p.m. PT and will be on the Pac-12 Network.
With all of the runs scored in the third inning for both teams, the Sun Devils came back from a 2-0 deficit to take an eventual 3-2 winning lead for Dallas Escobedo's 25th win of the season. Escobedo (25-4) struck out 10 batters in the contest, besting Jessica Moore's (24-4) five strikeouts through six innings.
UP NEXT
Friday and Saturday's games against No. 3 Oregon are at 5 p.m. PT and both will be aired on the Pac-12 Network.
NOTES
Softball is 54-36 against Oregon dating back to 1987. Under Myers, ASU is 18-4 against the Ducks and have won seven of the last 10 meetings including the last three. The win against No. 3 Oregon is the highest ranked opponent ASU has beaten in 2013. It is the highest upset since a 5-0 win over No. 1 California May 12, 2012. Dallas Escobedo's win on Thursday is her first victory since April 28 against No. 10 California. She is 25-4 on the year.
Copyright 2013 CBS 5 (Meredith Corporation). All rights reserved.