Wildcats 10th at NCAA West Regional
Posted:
Updated: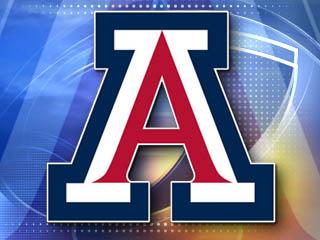 ? cbs 5
PHOENIX (CBS5) -
After day one of the NCAA West Regional Championships, the University of Arizona women's golf team is in a two-way tie for 10th place in the field of 24 teams. Hosted by Stanford and held at Stanford Golf Course in Palo Alto, Calif., competition is scheduled to go through May 11.
No. 6 Arizona shot a 300 (+16) to finish the first round of the opening day. No. 7 Purdue leads the competition with a 289 (+5). No. 1 Southern California sits in second with a 290 (+6). No. 12 Purdue makes it to the top three with a 291 (+7). Freshman Annie Park of Southern California leads the individual race with a four-under 67.
No. 73 freshman Janie Jackson led the Wildcats in a nine-way tie for seventh place. She shot a 71 (E). No. 34 sophomore Manon Gidali ended the round in a 14-way tie for 23rd place as she shot a 73 (+2). Sophomores Patricia Garcia and Andrea Vilarasau ended the round in a 11-way tie for 78th place and shot a 78 (+7). No. 71 sophomore Kendall Prince rounded off the Wildcat roster in a 12-way tie for 96th place.
No. 6 Arizona will begin the second round of play on Friday.

Live results and coverage are available at golfstatresults.com