CBS 5 Advocate
Be realistic when hiring firms to find family members
Posted:
Updated: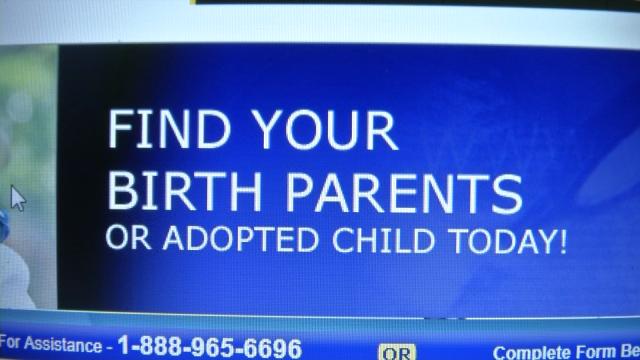 PHOENIX (CBS5) -
The pain of not knowing the past is just too much for some people to bear. When certain people reach the twilight of their lives, they just need answers. The search for those answers can, many times, take them down a very expensive path.
"I wanted to know where I came from," Dan Avila said.
Avila is not well. He's lost a leg to diabetes and has severe heart issues. His lifelong wish has been to meet his mother who gave him up for adoption at birth.
"Before I die, I was hoping to get to know somebody, anything, just information," Avila said.
Avila's wife, Nellie, wanted to help. She found a company called OmniTrace, which is in the business of finding people. Nellie says she was very clear up front that the family had no information.
"I said 'we have nothing to go on, we don't have a name, we don't have nothing, we have zero to go on', and she said 'oh, we can find them'," Nellie Avila said.
Nellie Avila says she was told that it could take up to two years but OmniTrace was confident they could find her husband's mother.
"We've been doing this and we're really good at it. We have specialty people that are working with us and we will get a result," Nellie Avila said.
Nellie Avila says after she sent OmniTrace three payments totaling $1,300, she didn't hear from them for six months. She finally called them for a progress report and found there wasn't any.
"They said they need to have a mother's name, and I said, 'if we knew the mother's name, we would have given it to you'," Nellie Avila said.
It's now been two years since the search began, and Nellie Avila says OmniTrace hasn't provided any useful information or even stayed in contact.
"We paid $1,300 for nothing," Nellie Avila said.
Upon inspection of the OmniTrace agreement, it says contact should be initiated by the customer - not OmniTrace. OmniTrace told CBS 5 News that it is committed to helping Nellie and Dan Avila and wants to continue working on their behalf. As a goodwill gesture to bring peace to the couple, after OmniTrace was contacted by CBS 5 News, the company agreed to refund $1,000 of the fee.
Bottom Line: With any search firms, don't pay large sums up front unless you have confidence the person in question can be found.
Copyright 2013 CBS 5 (KPHO Broadcasting Corporation). All rights reserved.