AZ budget brokers working behind closed doors
Posted:
Updated: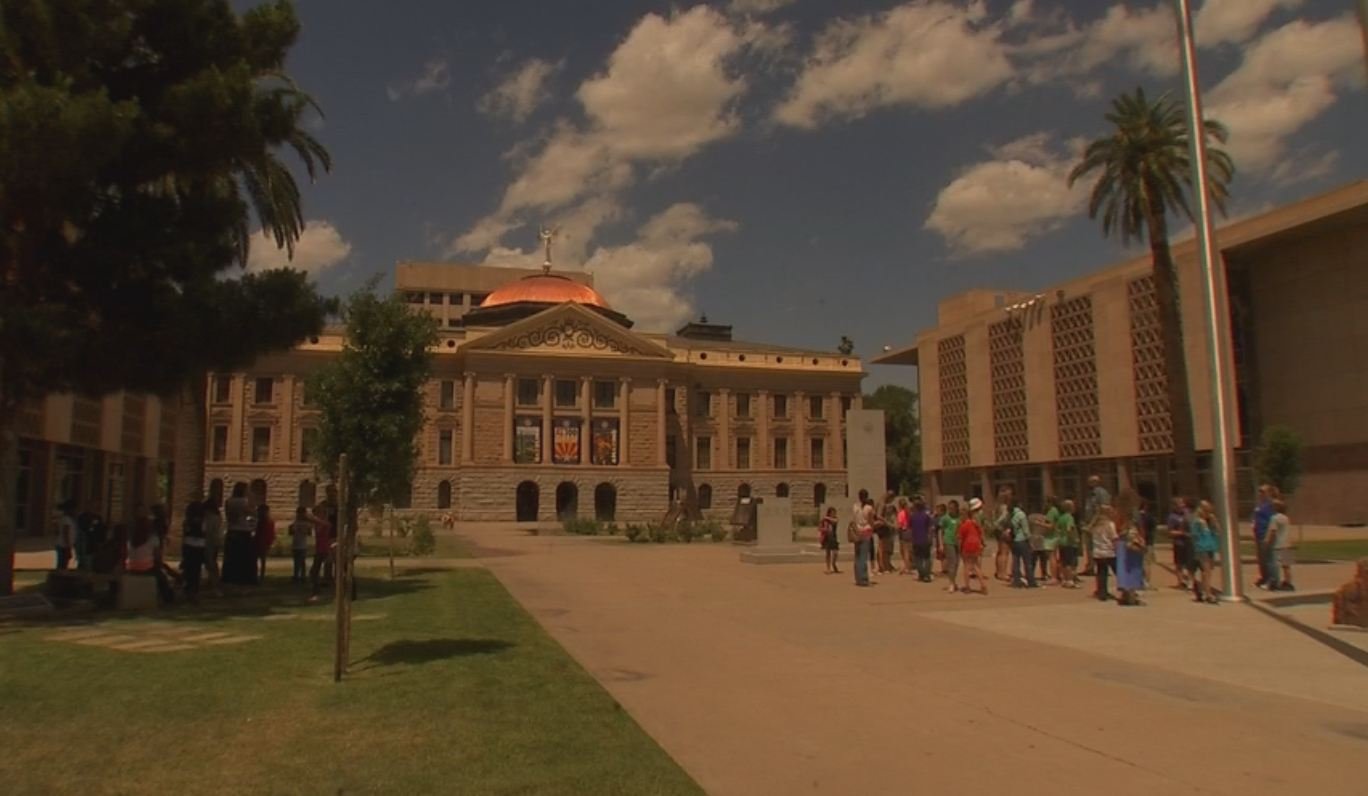 PHOENIX (CBS5) -
A growing number of state lawmakers from both sides of the political aisle are complaining that they've been left out of the budget process. It's the result, they say, of new rules and new procedures implemented by the majority leaders and the governor's office.
"The discussion is not even available because it doesn't occur," said Rep. Lela Alston, a Democrat, whose district includes the historic districts near downtown Phoenix.
Alston served in the Legislature from 1977 to 1995. She returned two years ago but said the rules and responsibilities had changed, even for members such as herself who serve on the Appropriations Committee, which traditionally oversees the budget.
"When I came back this time, I said, 'OK, I'm on appropriations again. Where's my budget book?' And people didn't know what a budget book was," Alston said.
Legislators and those familiar with the workings of the Legislature said the changes began about 10 years ago.
In the past, state agency heads, experts and interested citizens would testify in front of subcommittees and the Appropriations Committees in both the state House and the Senate. The members of those committees would vote on budget recommendations. The recommendations would head to the entire House and Senate, where all members would vote. A final budget would head to the governor's office.
Alston remembers going on field trips with other lawmakers to see firsthand how their budget decisions would affect agencies and individuals.
Lawmakers tell CBS 5 Investigates that no longer happens.
"Right now, the process is that the agencies go to the governor and say, 'This is what we need.' And never come to the state Legislature," said Republican Sen. Chester Crandell, whose district covers parts of northeastern Arizona.
The governor's office negotiates with roughly eight members of the House and Senate leadership behind closed doors. When they reach an agreement, they introduce the budget to the members, who often are required to vote on the package within 24 hours.
Crandell said he believes the Legislature has ceded too much authority to the governor. He said having agency heads make detailed budget pitches to legislative committees would open the process and provide the ability for fiscal conservatives like himself to directly oversee the spending.
"I think what it does is get the people more involved in looking at agencies and determining how they're spending their money," Crandell said.
CBS 5 Investigates sent interview requests to the House and Senate majority leaders and their public information officers, requesting interviews about the budget process. Not one legislator responded.
We caught up with House Speaker Andy Tobin in the House parking lot.
Tobin defended his way of negotiating the budget and said he regularly keeps his members informed about the process and progress.
"I think really what you're talking about is what happens when we're sitting down quietly away from the public," Tobin said.
Tobin refused a request by CBS 5 Investigates to sit in on one of the closed door meetings.
"I'd love to have you come into my office and sit with me and chat, but no, the press isn't in those meetings," Tobin said.
Critics argue that legislating behind closed doors creates mistrust and allows faulty legislation to pass.
Last year, the final budget included a provision that swept $50 million in mortgage settlement funds into the state general fund. The money was supposed to be used for foreclosure prevention and to crack down on mortgage fraud. Members and housing advocates said they were unaware of that provision until the last minute.
That budget was voted on the same day it was released.
Two years ago, the governor and House and Senate leaders agreed on budget cuts that removed funding for low-income transplants. Medical experts said they were not consulted about the cuts and argued that their testimony may have been able to prevent them altogether. Two people died before the funding was restored.
"It is an extreme example, but it's a real example," Alston said. "You know, we really do make life-and-death decisions for individuals."
Copyright 2013 CBS 5 (KPHO Broadcasting Corporation). All rights reserved.