PCSO: Smuggler guide leaves man to die in AZ desert
Posted:
Updated: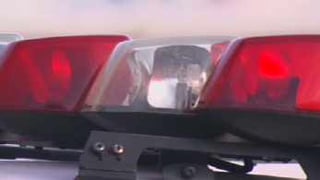 CBS 5
VEKOL VALLEY, AZ (CBS5) -
An undocumented immigrant was found dead Friday afternoon in a desert area east of Interstate 10 near Red Rock, the Pinal County Sheriff's Office said.
One of the members of the group he was with called 911 shortly after noon to report the man was unresponsive.
PCSO helped assist the U.S. Border Patrol's air unit in locating the group of five under a tree. A PCSO deputy found a Hispanic man, about 20 years old, dead.
The other men in the group said they had been walking from Mexico for about six days with little food and water, authorities said. They said the victim was complaining about the heat and being tired. Unable to walk anymore, the group took a break to rest, PCSO said.
The surviving undocumented immigrants said they had set out with a group of 19 other people from Mexico. The group had split-up in the desert, PCSO said. They stated the guide set off with the larger group and told the five men to wait by the tree until he returned, deputies said. He never came back.
PCSO said they found no signs of trauma or foul play. The body was turned over to a local funeral home.
Authorities said a search of the nearby desert area for additional immigrants was unsuccessful. The other four men were turned over to the U.S. Border Patrol for processing.
Copyright 2013 CBS 5 (KPHO Broadcasting Corporation). All rights reserved.