Cats Qualify for the NCAA Regional
Posted:
Updated: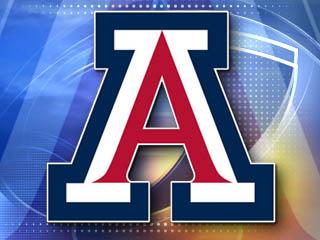 ? cbs 5
PHOENIX (CBS5) -
The University of Arizona men's golf team was selected to participate in the 2013 NCAA Regional, to be held May 16-18 in Tempe, Ariz. The Wildcats, seeded 11th in the regional, collected five top-five finishes in 13 events to advance to the NCAA postseason for the 26th time in the last 27 years.
"We're very excited about the opportunity," said UA head coach Jim Anderson. "There's a select number of teams that get selected to the NCAA Regional and to be able to tee it up in our own state is terrific. Our focus won't be a lot different from other tournaments."
The 14 teams in the field include (seed): UCLA (1); Duke (2); Georgia (3); Texas A&M (4); Clemson (5); Vanderbilt (6); Central Florida (7); North Carolina (8); host Arizona State (9); Kennesaw State (10); Arizona (11); Austin Peay State (12); New Mexico State (13); and Lehigh (14). Individuals include Glen Scher, UC Santa Barbara (1); Rufie Fessler, Fresno State (2); Cody Blick, San Jose State (3); Kyle Westmoreland, Air Force (4); and Tyler Torano, Loyola Marymount (5).
Since the NCAA Regional format was instituted in 1989, Arizona has qualified in 24 of 25 seasons. The first stop of college golf's postseason, the NCAA Regional is a 54-hole event, which will be contested at the ASU Karsten Golf Course, a par 70, 7,002-yard layout. Eighteen holes of stroke play will be played each day.
ASU Karsten Golf Course in Tempe, Ariz. is one of six sites to host a regional this year, joining University Club, Baton Rouge, La.; Golden Eagle Country Club, Tallahassee, Fla.; Scarlet Course, Columbus, Ohio; Blessings Golf Club, Fayetteville, Ark.; Palouse Ridge Golf Club, Pullman, Wash.
The top five finishing teams and one individual from this regional will advance to the 116th NCAA Championships, May 28-June 3, at the Capital City Club's Crabapple Course in Atlanta, Ga. The Wildcats have won the regional six times (1989, '91, '92, '93, 2000, '06) in its history.
Copyright 2013 CBS 5 (Meredith Corporation). All rights reserved.