2013 Conference T&F Championships to Open This Weekend with Pac-12 Multis
Posted:
Updated: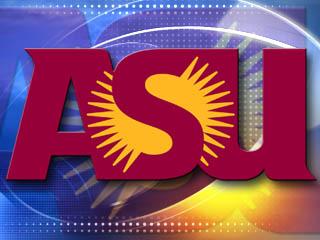 ? cbs 5
PHOENIX (CBS5) -
The 2013 Pac-12 Track and Field Championships will officially get underway this weekend in Los Angeles with the Multi-Event Championships, taking place at Cormwell Field at Loker Stadium.
The No. 8 Arizona State University women's team will have the lone Sun Devil representative in the field - which will consist of the Pac-12 decathlon and heptathlon competitions - this weekend in senior Keia Pinnick.
Pinnick was the runner-up at the event last year with a then career-best score of 5,703 points to finish behind Oregon's Brianne Theisen, who set the Pac-12 record at the event.
Pinnick would go on to take fourth in the heptathlon at the NCAA Championships last season before finishing as the indoor runner-up at this year's NCAA Championships in the pentathlon as well.
The senior will enter as the likely favorite in the event this weekend as her season and career-best score this year of 5,791 points currently sits third in the nation and is more than 200 points better than the current Pac-12 runner-up, Tatum Souza of UCLA.
Events will get underway Saturday with the women's 100-meter hurdles at 12:30 p.m. PT and continue throughout the day. The second day of competition will resume on Sunday with the women's long jump at Noon PT.
The brunt of the competition will resume next weekend, where all events that are not the heptathlon and decathlon will take place beginning Saturday, May 11.
Copyright 2013 CBS 5 (Meredith Corporation). All rights reserved.