Tucson man pleads guilty in voyeurism case
Posted:
Updated: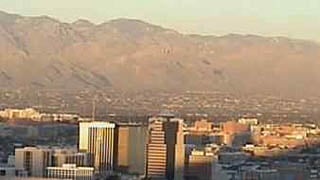 TUCSON, AZ (AP) -
A man who set up a video camera in the bathroom of his Tucson workplace to film a female co-worker has pleaded guilty to voyeurism.
Pima County prosecutors say 53-year-old Steven Frame entered his plea Thursday.
He faces up to two years in prison or up to lifetime probation when he's sentenced on June 17.
Frame admitted to setting up the camera in a private company's unisex bathroom near a Tucson airport last December.
Authorities say Frame is a 17-year employee of Tucson Jet Center, which offers fuel, charter services and aircraft.
The targeted female employee says she found the camera taped to the door-closure mechanism after using the bathroom and notified airport police.
The Arizona Daily Star (http://bit.ly/ZYH7Ot) says Frame told police he mounted another camera under the toilet.
Copyright 2013 Associated Press. All rights reserved.