County attorney blocked from Horne campaign case
Posted:
Updated: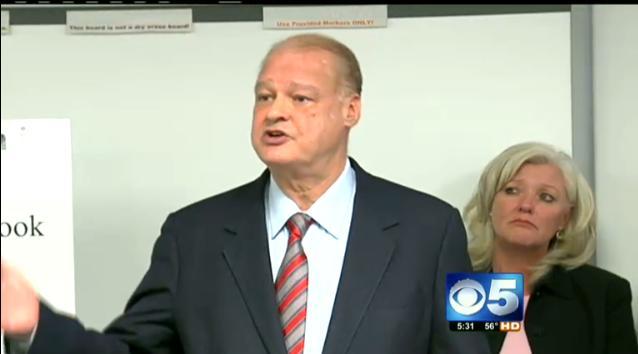 Arizona Attorney General Tom Horne (Source: KPHO-TV)
A Maricopa County Superior Court judge has blocked a campaign finance violation case against Arizona's Attorney General because it was improperly brought by the Maricopa County Attorney's Office.
Judge John Rea's Thursday ruling leaves an uncertain road ahead for the case against Tom Horne and aide Kathleen Winn. They were accused of illegally coordinating outside campaign spending for Horne during his 2010 campaign.
Lawyers for Horne and Winn argued that Secretary of State Ken Bennett was required to send the case to Horne's office, not Maricopa County Attorney Bill Montgomery.
Montgomery argued that Horne's conflict of interest made it logical for Bennett to send him the case.
But Rea ruled that while the conflict is clear the law required the referral to Horne first.
Montgomery says he won't appeal. Hereleased the following statement:
"We disagree with the Court's ruling, in particular the off-base rhetorical question regarding whether the Attorney General can remove cases from my office, reflecting a fundamental misunderstanding of overlapping and sole jurisdiction in election law and criminal matters respectively.
"Nonetheless, we intend to transfer this matter to the Secretary of State's Office for further handling consistent with the Court's order. I will not appeal. That would only further delay a review of this matter on the merits. In my judgment, it is more important for the issues in this case to be fully and fairly addressed and resolved as soon as possible so that the people of Arizona can determine whether or not a statewide law enforcement official violated the law."
Copyright 2013 Associated Press. All rights reserved. CBS 5 (KPHO Broadcasting Corporation) contributed to this report.