Sandoval's 2-run HR leads Giants past D'Backs 2-1
Posted:
Updated: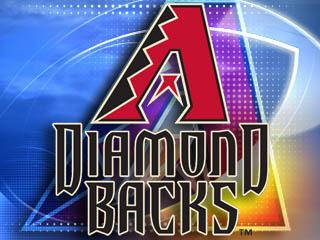 PHOENIX (AP) -
Pablo Sandoval hit a two-run homer with one out in the top of the ninth inning and the San Francisco Giants rallied to beat the Arizona Diamondbacks 2-1 on Tuesday night.
Arizona starter Trevor Cahill left after allowing a leadoff single to Angel Pagan, the Giants' fourth hit against the right-hander. J.J. Putz (2-1) came on for Arizona and struck out Marco Scutaro, and quickly went ahead 0-1 on Sandoval.
But Sandoval drove Putz's next pitch, a hanging split-finger fastball, deep into the right-field stands to give Giants the lead and hand the struggling Diamondbacks closer his fourth blown save in nine chances.
It was San Francisco's second straight come-from-behind victory, rallying for a 6-4 win in the series opener Monday.
Sandy Rosario (1-0) recorded the last out of the eighth inning for his first career win, and Sergio Romo pitched the ninth for his 10th save.
Copyright 2013 Associated Press. All rights reserved.