Wesleyan public safety officers fired, accused of voyeurism
Posted:
Updated:
By Joseph Wenzel IV, News Editor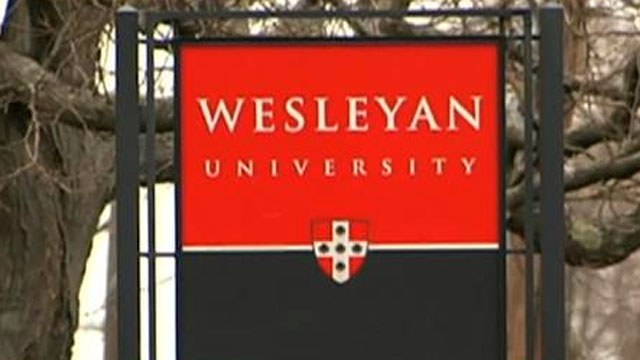 MIDDLETOWN, CT (WFSB) -
Two public safety officers for Wesleyan University were terminated after school officials said they were viewing and possibly video recording at least one female student in her residence.
Wesleyan officials said they investigated a report of alleged illicit activity that included the "surreptitious viewing" and possibly tapping of a student.
"The violation of a student's private life by those charged with protecting our students is an intolerable breach of trust," Wesleyan said in a statement Tuesday night.
The Middletown Police Department said they are conducting an investigation and reviewing evidence.
However, the two officers, whose names have not been released, have not been charged at this time.

The Office of Student Affairs and Middletown police are assisting the unidentified victim.

"We are all distressed by this shocking incident," Wesleyan said in the statement.
Sources told Eyewitness News this was not a sophisticated setup. In fact, they were believed to be using something that most of us already have - a smartphone.
The public safety officers were using a cell phone to take pictures of the student where they live through a window without that Individual knowing it.
Sources also told Eyewitness News how these public safety officers were caught. Apparently the wife of one of the officers saw the videos and after confronting him, she decided to turn him in.
"That's an incredible intrusion of privacy and really disconcerting from the people supposed to be protecting," said Wesleyan junior Francisco Hernandez.

The allegations caused concern among students on the Wesleyan campus.
"They are supposed to be protecting us," said sophomore Cassandra Corrigan. "It's a little scary."
This is the third case of voyeurism at Wesleyan in the past year. Two students were secretly photographed with one in a library bathroom and another in a dorm shower.
"We have a had a lot of problems this year that's for sure," said Wesleyan student Caroline Olds.
Olds added the school should look into a better system of vetting out people they hire.
"Yeah that would be a better solution," she said.

Copyright 2013 WFSB (Meredith Corporation). All rights reserved.