Phoenix FC Looks For Win Streak When it Hosts Pittsburgh Riverhounds
Posted:
Updated: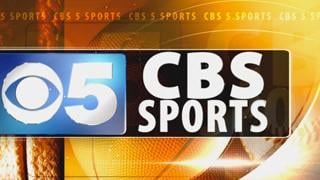 ? cbs 5
PHOENIX (CBS5) -
The Phoenix FC Wolves will host the Pittsburgh Riverhounds this Friday night, May 3 at Sun Devil Soccer Stadium in Tempe for a 7:30pm match. Phoenix FC is coming off of a dominating 3-1 win at home versus the Wilmington Hammerheads on Sunday night in a match that saw the Wolves play their most efficient game of the season. The win against Wilmington puts Phoenix FC at 2-3-1 with 7 points in the USL PRO standings, and the team looks to further its momentum with a win versus the struggling Riverhounds who have yet to win a game this season.
This Friday's game will see starting goalkeeper Andrew Weber and defenseman Renan Felipe Boufleur eligible again after each sitting out a one-game red card suspension earned against the Real Salt Lake Reserves team on April 22. Despite their absence on Sunday night against Wilmington, Phoenix FC played a tough, inspired game highlighted by cohesive ball movement and aggressive play in the Hammerhead's zone. Diego Faria and Netinho netted goals for the home side after an own goal by Wilmington Hammerheads defender Uriah Bentick, and the Phoenix FC defense was relentless in holding the visitors to just one goal off of four shots.
"This was really our most complete game of the season," said head coach David Robertson. "The players are really starting to play well together; they know and expect where everyone else will be on the field. They're comfortable out there and they are letting the game come to them instead of forcing it. We are in a great place right now, and we hope to keep growing and getting better as a team."
Phoenix FC was saddled early in the season with a string of injuries that limited playing time. Standout forward Darren Mackie, who has played just 29 minutes in one appearance this season, remains questionable as he recovers from a groin injury. Beyond that, the Wolves are at close to full-strength with a roster of healthy players, including midfielder Jose Ramos. Ramos missed the first four games of the season with a dislocated toe, but has seen 134 minutes in the last two games and has made a significant impact with his footwork and ability to create scoring opportunities.
The Riverhounds are struggling with a record of 0-4-1, despite having a number of dynamic players with professional experience. Forward Jhonny Arteaga, formerly of MLS's New York Red Bulls, leads the Riverhounds with 12 shots taken, but he has yet to find the back of the net. Midfielder Matthew Dallman, a Riverhound veteran, leads the team with two assists.
Copyright 2013 CBS 5 (Meredith Corporation). All rights reserved.