AZ Attorney General, city leaders discuss civil unions
Posted:
Updated: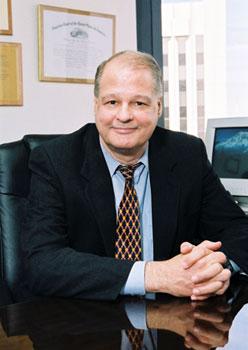 Arizona Attorney General Tom Horne
PHOENIX (CBS5) -
Civil Unions in Arizona took center stage Monday in a closed door meeting with Arizona Attorney General Tom Horne. The talks stem from the city of Bisbee enacting a civil union ordinance a few weeks ago.
"It's important that cities not pass ordinances that violate state law, that say state laws will apply everywhere but not in our town," Horne said.
Horne said the whole point of Monday's meeting was to exchange information about what's allowed and what isn't. He said Bisbee's original ordinance violates several state laws, but Lambda Legal senior council Jennifer Pizer said Horne misunderstood.
"The city was very explicit that the city is only using municipal powers that it has to recognize and protect unmarried couples and their families," Pizer said.
Lambda Legal is working with Bisbee officials on this one. Pizer said the city's ordinance does things like allow unmarried couples, gay or straight, to create a hospital visitation registry, gives same sex couples equal benefits for municipal employees and allows facilities the city regulates to give same sex couples family discounts.
"Whether it's a museum or whether it's any kind of facility or event that a city manages," Pizer said.
Horne said things like that are ok, and as long as cities don't overstep state laws, he won't have to step in.
"So we want to communicate with city attorneys, hopefully to avoid any lawsuits so they'll understand what's permissible and what isn't, or if I do have to sue them, at least they had fair warning," Horne said.
Horne came out of that meeting and told CBS 5 News both sides are now in complete agreement about what can and can't be written into city code, but there was one point he wanted to make clear.
"This is not marriage. This is simply a way of publicly recording and acknowledging that people have entered into private agreements they have a right to enter into now. It's a matter of really symbolic rather than substantive significance," Horne said
Copyright 2013
CBS 5
(KPHO Broadcasting Corporation). All rights reserved.