Phoenix FC snaps winless streak with 3-1 win over Wilmington Hammerheads
Posted:
Updated: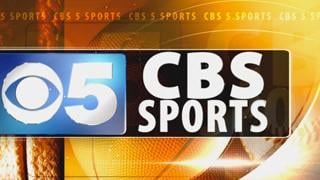 ? cbs 5
PHOENIX (CBS5) -
Diego Faria and Netinho netted goals for the home side, Phoenix FC, after an own goal by Wilmington Hammerheads defender Uriah Bentick as the Wolves stopped a three-game winless streak with a 3-1 win Sunday night at Sun Devil Soccer Stadium.
Phoenix FC (2-3-1)started well, as a cross from midfielder Scott Morrison looked to be headed for Faria in front of the goal in the sixth minute. Faria didn't get to it, but Bentick, in his effort to clear the cross, headed the ball into his own net for a 1-0 lead for the Wolves.
Midfielder Jose Ramos, finally healthy after being forced to miss the club's first four games due to injury, made a major difference in the lineup. His work in the 19th minute almost resulted in another goal. The Hammerheads lost forward Cory Elenio in the 24th minute with an injury.
Phoenix FC kept up the attack, with Netinho scoring in the 35th minute after working the ball down the pitch with forward Aaron King. Both Netinho and Faria scored their second goals of the season.
Jamel Wallace was credited with a goal in the 40th minute to cut Phoenix FC's lead to 2-1. But the momentum swung back to the home team when Wilmington's Shawn Nicklaw was shown red for a hard tackle on Ramos in the 60th minute. Wilmington was forced to play a man down, and Phoenix FC had a good chance to capitalize when Morrison's shot hit the woodwork in the 73rd minute.
The Wolves sealed victory with Faria's 83rd minute goal. The crowd of 1,427 roared its approval and celebrated victory with the players at full time. Goalkeeper Sheldon Parkinson, coming off a solid effort in shutting out the Real Salt Lake reserves just six days earlier, made three saves.
The Hammerheads fell to 1-2-0 and lost their second straight, both on the West Coast road trip that took them to Los Angeles and Phoenix. The Wolves have seven points from six matches. Phoenix FC will host the Pittsburgh Riverhounds this Friday night, May 3 at Sun Devil Soccer Stadium. Kickoff is at 7:30pm.
Copyright 2013 CBS 5 (Meredith Corporation). All rights reserved.