Babcock's Three-Hitter Not Enough
Posted:
Updated: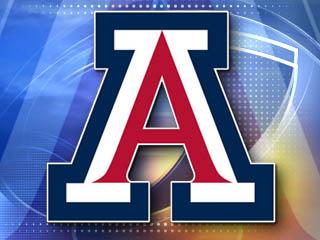 cbs 5
PHOENIX (CBS5) -
23rd-ranked Arizona softball (28-22, 5-13 Pac-12) fell in extra innings to Oregon State (30-17, 7-11 Pac-12) despite a gem from starter Shelby Babcock.
Babcock (15-9) allowed just three hits over eight innings with six strikeouts and three walks but was let down by her pitching and defense.
The Arizona offense, after stranding 20 total runners in the first two games, stranded 14 more today, totaling a mind--blowing 34 in three games. Arizona scored just one run on seven hits.
In the bottom of the eighth inning, the Wildcats failed to turn what would have been a game-ending double play, failed to get an out on a ground ball and did not convert an outfield assist that would have sent the game to the ninth inning.
After the Wildcats had taken a 1-0 lead in the top of the inning, Babcock got Maggie Doremus to fly out to begin the bottom of the eighth. After Babcock hit pinch hitter Bailee Niehus, Ashley Sanchez hit a groundball to third. Lauren Young fielded it and attempted to get the lead runner at second, but pinch runner Isabelle Batayola beat the throw to put two on and one out. Elizabeth Santana then hit a groundball that appeared to be poised to end the game. Young fielded it, stepped on third for one out and threw to first, attempting to turn a 5-3, game-ending double play. The throw, which would have been in time, was low and got away from first baseman Kelsey Rodriguez. The runners moved up to second and third. Down to their final out, the Beavers received a base hit from Lea Cavestany. While the tying run scored easily, Santana, representing the winning run, appeared to be out on the outfield assist from Hallie Wilson, but home plate umpire Brett Higgins ruled that catcher Chelsea Goodacre dropped the ball and called Santana safe to end the game.
In the top of the eighth, after the teams exchanged zeros in the first seven frames, the Cats broke through when Alex Lavine singled up the middle to score pinch runner Courtney Rodriguez. Arizona would go on to leave the bases loaded in that inning, three of 14 stranded for the game.
Oregon State earned three consecutive 2-1 victories, all ending on plays at home plate. The sweep marks the first time that Oregon State has swept Arizona.
Arizona used a seven-hit attack, two each by Wilson and Kelsey Rodriguez, along with nine Time Andreana (8-5) walks, to threaten in every inning; Arizona had multiple runners in every inning but the second and fifth. Arizona had its leadoff hitter reach base in six of the eight innings and did not score any of them.
Copyright 2013 CBS 5 (Meredith Corporation). All rights reserved.