In-Depth
Police 'reverse sting' operations under scrutiny by AZ Supreme Court
Posted:
Updated: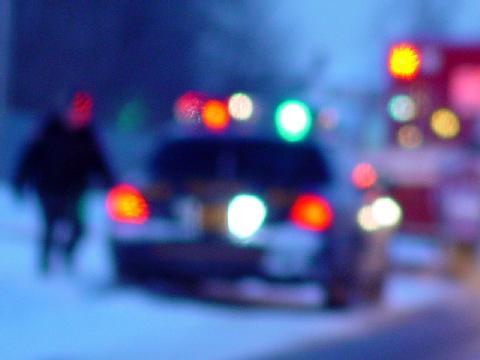 PHOENIX (CBS5) -
CBS 5 is exposing a controversial police undercover tactic that is not only dangerous, it has been deadly.

The Arizona Supreme Court on Tuesday is set to hear arguments over an investigative method, and depending on how justices rule, it could change the way these operations are run in the future.

"It's a legitimate law enforcement technique. But it's a gray line," says attorney Kurt Altman with the Phoenix-based Goldwater Institute.

A "reverse sting" operation is when undercover police officers show up at a deal offering to sell drugs instead of buying them. They essentially raid their own evidence lockers for drugs and try to entice criminals into buying their merchandise.

"Their motives always aren't pure," says Altman.

"If your agency has a profit motive, are you willing to cut corners and take chances?" asks Mark Flatten, a Washington Examiner reporter who previously worked with the Goldwater Institute.

The first element of controversy with this type of sting is that police seize the money that potential drug buyers bring to the exchange. To some, that creates the appearance that these dangerous deals are going down so police can profit.

"The agencies will all say that there is no profit motive involved in any of these cases," says Flatten.

"These operations are never about money. They're about getting criminal syndicates broken up," says Chandler police Sgt. Joe Favazzo.

The issue is personal for Favazzo and the Chandler Police Department. In 2010, Chandler Officer Carlos Ledesma was killed and two other officers were wounded in a shootout that happened in the middle of a reverse sting operation.

Undercover officers, including Ledesma, were trying to sell 500 pounds of marijuana.

"In this case it was a successful operation. Things went bad. Things went bad. And it was horrible. We lost an officer," says Favazzo.

"Would they have pushed that hard if, at the end of the day, the only thing they walked away with was some suspects or some drugs?" asks Flatten.

The money and the danger are two prongs of the controversy surrounding these stings. Another involves the legal interpretation of "possession."

"The legal definition of possession is having, holding and controlling it," says attorney Brent Kleinman.

The people arrested in these reverse stings were being charged with possession of the drugs with the intent to distribute, in most cases.

Two men arrested in a reverse sting operation in 2010 by the Maricopa County Sheriff's Office included Kevin Ottar and Ruan Hamilton.

CBS 5 exclusively obtained audio interrogation tapes from MCSO in the case against Ottar and Hamilton.

"A fact is a fact. you purchased a crap load of marijuana earlier today," says a detective to Ottar on the tapes, "[you] unpackaged it, inspected, looked at it, we were there the whole time."

"Yeah, you're pretty much screwed on this one," the detective continues. "Bottom line, this is a risky business."

Ottar and Hamilton had a deal to pay the undercover officers $180,000 for 1,300 pounds of marijuana. Cops seized all that money.

"Their intent was to go in, get the drugs, give the money, leave and then distribute the drugs," says Kleinman.

This is where the Arizona Supreme Court is stepping in. A Superior Court judge threw out the possession charges against Ottar and Hamilton because their lawyers argued the two men never actually possessed the marijuana.

"What's key to this is they were never going to have the opportunity or ability to touch those drugs, cause law enforcement wasn't going to turn them over," says Altman. "Is it going to be interesting what the Supreme Court decides? Yeah. And it could affect state prosecutions and reverse sting operations."
Copyright 2013 CBS 5 (KPHO Broadcasting Corporation). All rights reserved.