UA Suffers Second Consecutive One-Run Defeat
Posted:
Updated: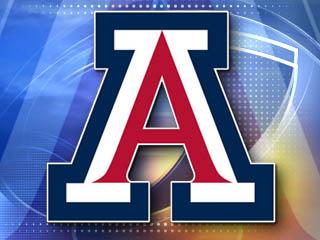 ? cbs 5
PHOENIX (CBS5) -
23rd-ranked Arizona softball (28-21, 5-12 Pac-12) suffered its second consecutive 2-1 defeat at the hands of Oregon State (29-17, 6-11 Pac-12) at the OSU Softball Complex, Saturday.
For the second straight game, Arizona stranded 10 runners while scoring just a single run. In the series, Arizona is 3-for-16 with runners in scoring position, with just one of those hits bringing in a run. The Wildcats have a single hit in the two games with two outs in 16 opportunities.
UA recorded just three hits, its fewest hits in a seven inning game since registering three against Oklahoma on March 16. Despite allowing only three hits, OSU pitcher Marina Demore (18-9) struck out just one batter in seven innings.
While the offense struggled, the pitching staff shined, allowing just three Beaver base hits and recording 10 strikeouts, marking the third time this season that the Wildcats have tallied double-digit strikeouts.
Starter Nancy Bowling did not allow a hit until the fourth inning, when she gave up an RBI hit to Desiree Beltran to tie the game. Bowling struck out seven and walked five in 4.1 innings. Estela Piñon (9-8) pitched the final inning and two thirds and gave up a run on one hit with three strikeouts and two walks.
The Beavers walked off in the seventh inning without a hit. Two walks and an error loaded the bases with no one out. Lea Cavestany hit a ground ball to second to score Dani Gilmore to end the game.
A pair of singles and a walk loaded the bases for the Wildcats in the first inning. Kelsey Rodriguez hit a sacrifice fly to give the Cats the early 1-0 lead. A nice defensive play by OSU shortstop Elizabeth Santana on a would-be RBI single from Brigette Del Ponte ended the frame.
Oregon State tied it up in the fourth after Bowling walked the first two batters of the inning. A one-out single by Beltran tied the game, but two strikeouts left two runners in scoring position to end the inning. Arizona and Oregon State conclude the series Sunday at 11:00 a.m. PDT.
Copyright 2013 CBS 5 (Meredith Corporation). All rights reserved.