ASU Water Polo Falls to #2 USC, 11-5, at MPSF Tourney
Posted:
Updated: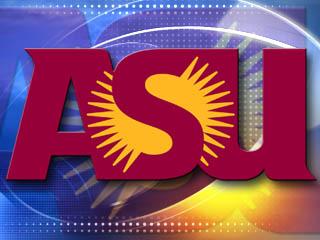 ? cbs 5
PHOENIX (CBS5) -
The No. 3 Arizona State University water polo team dropped its MPSF semifinal contest to #2 USC, 11-5, on Saturday in Berkeley, Calif.
The Sun Devils gave up the first six goals of the game to fall in a deep hole that they couldn't climb back out of at the Spieker Aquatics Center. It was the third time ASU has fallen to the Trojans this season.
Katie Sverchek had two goals for the Sun Devils and Alicia Brightwell tied the school record for goals with her 81st of the season.
E.B. Keeve had 12 saves in the contest, giving her a new school record for the most single-season saves as she now has 356 on the year. The most impressive part about that is that Keeve is just a freshman, making her first career start this year.
The Sun Devils will be competing for a chance to advance to the NCAA Championships tomorrow, as they take on #4 UCLA in the third-place contest of the tournament at 12:45 p.m. PT.
Copyright 2013 CBS 5 (Meredith Corporation). All rights reserved.