GCU Baseball Falls to Azusa Pacific
Posted:
Updated: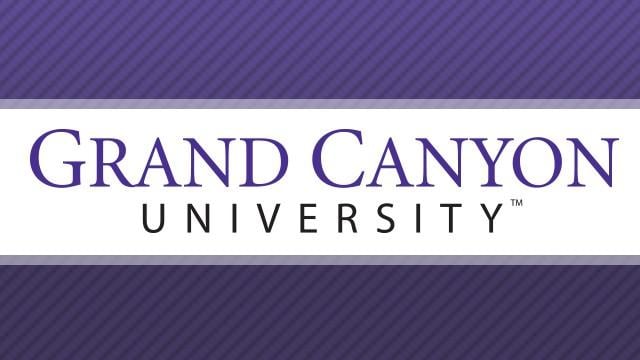 ? CBS 5
PHOENIX (CBS5) -
The No. 14 Grand Canyon University baseball team dropped the second game of the series at Azusa Pacific, 6-5, in a back and forth contest at Cougar Baseball Complex. With the loss, the Antelopes are now 33-12 overall and 25-7 in Pacific West Conference play. The Cougars improved to 14-29 overall and 11-19 in the conference.

After today's action around the PacWest, the 'Lopes now hold a 1.5 game lead over California Baptist with four conference games remaining in their PacWest slate. CBU split a doubleheader at Dixie State, falling 12-4 in the first game and winning 8-5 in the second, today in St. George, Utah and have five conference games remaining.

Starter Coley Bruns did not factor into the decision after allowing 4 runs on 9 hits with 3 strikeouts in 6.0 innings of work. Kevin Behnke (1-1) was charged with the loss, surrendering 2 runs on 2 hits and 3 walks with a strikeout in 1.0 inning of relief. APU reliever Royal Bradley picked up his first win of the season.

Steven Swingle led the squad with 3 hits tonight, while five other GCU players added a hit. Ryan Tomita had 2 RBI for the 'Lopes.

"You have to give their pitchers credit, they did a good job of keeping us off balance and keeping them in the ball game," said head coach Andy Stankiewicz. "Coley pitched well enough, but he wasn't the Coley we have seen most of the season. We just can't get caught up in the excuse game. It was one of those games that went back and forth and from an offensive standpoint, we didn't have the quality at-bats that we would like. If you are not locked in and let a team hang on, you are going to get bit."

Swingle leadoff the second inning with his team-leading seventh triple of the season and scored on a sacrifice fly off the bat of the next batter, Brandon Smith. Derek Mendoza followed with a single up the middle and moved to third on an errant pickoff throw. Chris Lindmark drew a two-out walk and followed Mendoza across home plate on a two-run double by Tomita to give GCU an early 3-0 lead.

The Cougars got on the board in the bottom of the third inning after the leadoff batter, who was hit by a pitch, came around to score on after a single and double put runners on second and third with one out. A groundout to shortstop cut into GCU's lead, making it a 3-2 game before Bruns was able to get out of the frame.

The 'Lopes tacked on another two-out run in the top of the fifth inning on an RBI single off the bat of Swingle to score Harlyn Griffiths, who reached on a fielder's choice. In the bottom half of the frame, APU found themselves with the bases loaded and just one out on the board, but Bruns induced a key double play to end the threat.

The Cougars opened the sixth inning with a triple to deep center field and one out later, scored via Joel Belk's home run over the right field fence on a 3-1 count, knotting the score at 4. APU then took their first lead of the series, 5-4, after a leadoff walk in the seventh inning came around to score on a two-out RBI single.

Pinch-hitter Brian Kraft tied the score once again, 5-5 in the eighth, on a sacrifice fly to left field to plate Michael Pomeroy, who opened the frame with a single to the left side and advanced to third on Swingle's third hit of the game.

The Cougars responded in the bottom of the same inning in almost the same fashion after the leadoff walk once again came around to score and hand APU a 6-5 advantage. Bradley retired his first two batters in the ninth before issuing a walk to pinch-hitter Charles Wagner. He then retired Griffiths to secure the APU victory.

"We have bounced back well all year long," added Stankiewicz. "It is on us because no one is going to hand us anything. We have to come back tomorrow with energy and be ready to go right from the first pitch. If we can come out and play our brand of baseball, which is high energy and aggressive, we will have success. We didn't do it tonight but we will tomorrow."

GCU will return to Cougar Baseball Complex for a doubleheader tomorrow, both 7.0 inning games, slated to get underway at 11 a.m. Fans can follow the action via live stats, audio, and video by visiting www.gculopes.com.
Copyright 2013 CBS 5 (Meredith Corporation). All rights reserved.