Grand Canyon women and men 1st, Azusa Pacific 2nd after Day 1 of PacWest Championships
Posted:
Updated: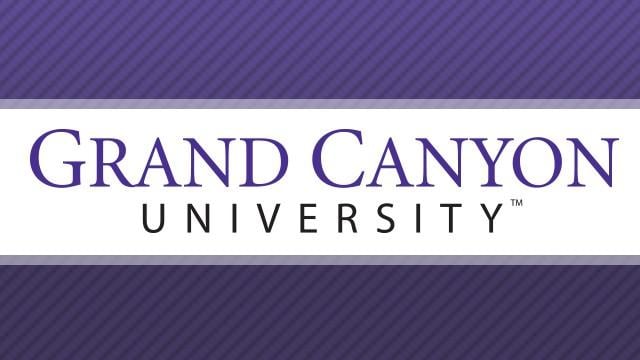 ? cbs 5
PHOENIX (CBS5) -
Grand Canyon has jumped out to an early lead in the chase for the 2013 Pacific West Conference Track & Field Championships in San Diego. The two-day, 42-event track and field meet is being hosted by Point Loma Nazarene University.
The GCU women have posted 82 points through six events to lead second-place Auzsa Pacific by 21. The Cougars are second with 61 points, while Fresno Pacific is third with 38. PLNU is fourth (27), California Baptist is fifth (24) and Academy of Art is sixth (1).
The Grand Canyon men top the field with 108 points, while Azusa Pacific is second with 68. California Baptist (24), Fresno Pacific (17), Academy of Art (12) and PLNU (4) round out the six-team field, respectively.
The steeplechase and 10,000 meters concluded the first day of events. Azusa Pacific's sophomore Peter Buscheck (Orinda, CA/Miramonte) captured the gold medal and an All-PacWest First Team honors after posting a time of 9:18.63.
California Baptist sophomore Trevor Henson (Menifee, CA/Paloma Valley) took second and All-PacWest Second Team honors with a time of 9:27.60, while third-place went to California Baptist senior Victor Delgado (Beaumont, CA/Beaumont) with a time of 9:46.97. He was named All-PacWest Third Team.
The women's 3000m steeplechase belonged to California Baptist junior Naomi Van Setten (Fontana, CA/Bloomington) who posted a mark 10:57.09, while Azusa Pacific junior Sarah Higgens (Greenwood, IN/Center Grove School) placed second with an 11:14.31. Grand Canyon rookie Keely Craig (Irvine, CA/Beckman) took third with a 12:04.60.
Van Setten earned First Team honors, while Higgens was named to the Second Team and Craig claimed Third Team. The women's 10,000 meters and All-PacWest First Team honors went to Azusa Pacific sophomore Kristie Sikma (Grand Rapids, MI/North Pointe Christian) in a time of 37:40.13, while Second Team accolades and a runner-up finish belonged to California Baptist senior Jacquie Lutz (Palmer, AK/Palmer) after posting 38:34.72.
Azusa Pacific freshman Sadie Ringer (Kent City, MI/Kent City School) took third in a time of 40:09.16. She earned All-PacWest Third Team honors.
The men's 10,000 meters was dominated by Grand Canyon who placed runners first and second. Senior Sharles Simon (Phoenix, AZ/Central) won the race in a time of 31:51.12, while senior Kipkorir Mutai (Bomet, Kenya) grabbed second in 32:25.88. They were named All-PacWest First and Second Team, respectively.
California Baptist sophomore Bryton Reim (Mukilteo, WA/Kamika) collected third place and All-PacWest
Copyright 2013 CBS 5 (Meredith Corporation). All rights reserved.