CBS 5 Advocate
Some medical tests at free preventative visits may come at a cost
Posted:
Updated: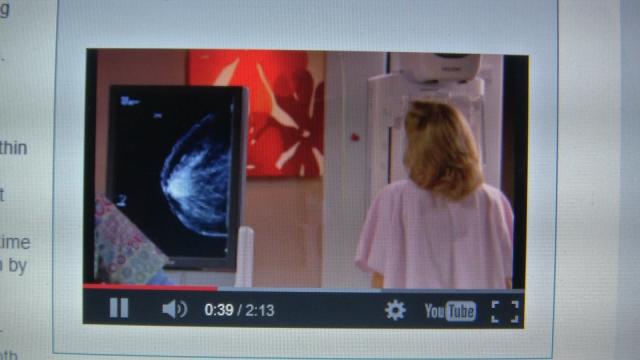 SCOTTSDALE, AZ (CBS5) -
A Scottsdale woman says she's getting billed for a medical test her doctor never authorized and one she thought was part of her routine free yearly exams.
Most health insurance plans cover routine exams, like physicals and mammograms, at 100 percent - with no cost to the patient. But if you're going to a medical provider for one of these routine exams, make sure you get full disclosure about any additional testing done during that visit.
"I think they should write it off," Anne Davison said.
Davison went to Scottsdale Medical Imaging (SMIL) for her annual mammogram. She says the preventative procedure was covered 100 percent by her insurance. A follow-up mammogram was also completely covered. But during a second visit, Davison says SMIL wanted to run a third test.
"Then the nurse came back and said we're going to do something else and I said okay, I really had no idea," Davison said.
The test was a breast ultrasound. Davison assumed it was a continuation of the same preventative visit and would also be covered 100 percent. Instead, she got a bill from SMIL for $103. Davison says her doctor never ordered an ultrasound, but a rep for SMIL saw it differently.
"'The receptionist at your doctor's office okayed it.' I said honestly, I think you're just making that up," Davison said.
It turns out the ultrasound didn't fall under preventative care covered at 100 percent. It was a diagnostic test - covered but only after she meets her deductible. Davison says SMIL won't write off the bill.
"You had the procedure, you went in, and you have to pay for it," Davison said.
Davison says no one at SMIL told her a test conducted during what was supposed to be a preventative visit might be billed. Had she known, Davison says she never would have gotten the ultrasound.
"I don't know if it was necessary or not because it was not evaluated by my doctor," Davison said.
SMIL told CBS 5 News by email that the Davison's doctor's office confirmed that they typically give orders for additional testing if recommended by SMIL. SMIL says it received the authorization; Davison says that never happened.
Patients can avoid this type of surprise by asking questions at the time of the procedure. If you know you're at a facility for a preventative exam and additional testing is recommended, ask if it's preventative or diagnostic (for a specific problem). If the test, exam, or procedure is considered diagnostic, it may be wise to reschedule the exam and consult your doctor about whether it's really necessary and your insurance company about the estimated cost to you.
Copyright 2013 CBS 5 (KPHO Broadcasting Corporation). All rights reserved.