Documents: ASU student beaten beyond recognition
Posted:
Updated: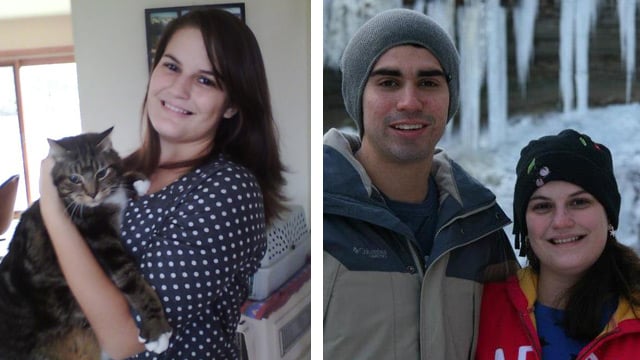 Photos from Rebecca Kasper's Facebook page including one taken with homicide suspect Luis Soltero, right above, and below.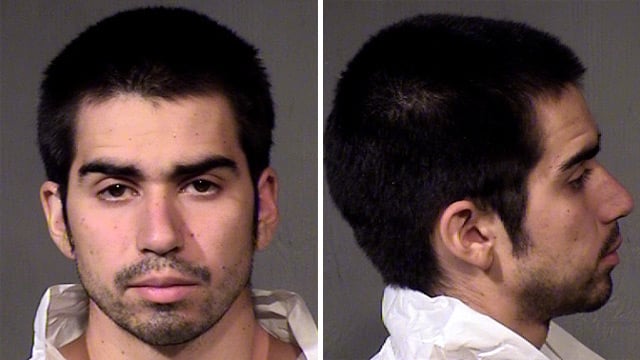 (Source: Tempe Police Department)
TEMPE, AZ (CBS5) -
The body of a 19-year-old Arizona State University student found dead in the bathtub of a Tempe apartment Tuesday was wrapped in a yoga mat and blanket, her head covered with a plastic bag and her face beaten beyond recognition, according to Tempe police.
Luis Soltero, 22, of Tempe, was arrested Tuesday in connection with the death of Rebecca Kasper, a junior marketing major from Minnesota.
[RELATED: Father of slain ASU student: 'This should be somebody else's story']
Soltero, who said he was Kasper's boyfriend, was booked into jail on a charge of first-degree premeditated murder after reporting Kasper's death to police, according to court documents.
Soltero voluntarily went to Tempe police and told them that his girlfriend was at the apartment "and she is dead and I am not going to tell you anything more without an attorney," according to the documents.
Kasper's body was already in a state of decomposition and was sprinkled with coffee grounds and baking soda when it was found, according to the documents. Her wrists were handcuffed and her ankles bound by clear plastic tape.
A dumbbell covered in blood was found near the bath tub and blood was splattered on the walls and floor of the bathroom, according to the documents.
Police said they learned that Soltero and Kasper had recently broken off a relationship and that a handwritten note listing the "pros" and "cons" of "breaking up with Becky" was found in the apartment. They were still frequently seeing each other, according to the documents.
Another note found wedged in the bathroom door reportedly stated Kasper was killed "because I had to end her life. I did not treat her right. She deserved better but never accepted it. So I had to make the choice for her."

Neighbors in the complex told police the couple frequently argued and the leasing office said a front door had to be replaced after it was damaged during an argument, the court documents revealed.
Soltero was being held on $1 million bond.
Copyright 2013 CBS 5 (KPHO Broadcasting Corporation). All rights reserved.