On Your Side
Meriden man claims he lost money when company didn't fix chimney
Posted:
Updated: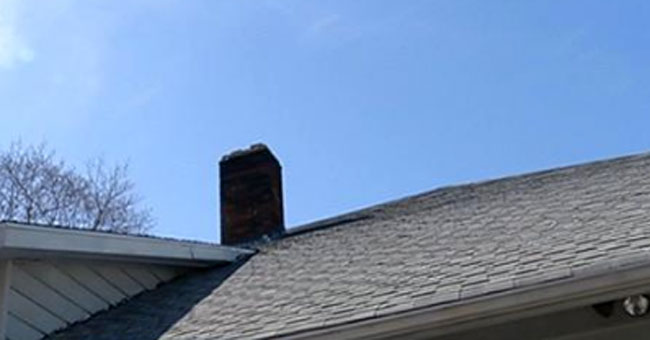 MERIDEN, CT (WFSB) -
A Meriden business owner claims he is out hundreds of dollars after a home improvement company allegedly told him that they would fix his roof and they never did.
Now, he is turning to Eyewitness News after many dozens of attempts to get in touch with a Long Island-based company called East Coast Home Improvements.
Bob Amantea said the company contacted him in February about cleaning his chimney.
"They went up and said it needed some work, the brick work inside needed to be done," he said. "Gave me a couple of quotes and went through the whole spiel about how dangerous it was, not getting good ventilation."
Amantea said he signed a contract with the company and wrote a check to Patrick Web for $600.
After writing the check, he said he got second thoughts and contacted a contractor friend of his who said his roof was fine.
Amantea said he decided to cancel his order.
"It wasn't the brightest move I ever made, but it did have a notice of cancellation on the back of the contract," Amantea said.

The contract, which has a Connecticut phone number hand-written on it, states the customer is allowed to cancel within three business days.
"I probably should have never signed it to begin with," Amantea said.
Amantea said every time he called, he kept getting a voice mail until finally someone called him back, telling him they would send the check back.
That was February and Amantea said the company never did.
"Called a few more times, left messages," Amantea said. "No one ever answers the phone."
Eyewitness News found a phone number for Webb, who was listed at Middle Island in New York where East Coast Home Improvements is based out of.
However, no one answered the phone.
East Coast Home Improvements is not accredited with the Better Business Bureau and has an "F" rating for "problems with products and services," according to the website.
Still out of his $600 deposit, Amantea said as a businessman, he likes to take people at their word, but unfortunately he admits that can't always be done.
"Six hundred dollars is a lot of money to just give away to somebody and no results," he said. "I should have checked with the Better Business Bureau from the beginning, especially an out-of-state firm. Plenty of in-state and in-town that you could talk to. It's a bit harder to track them down."
Copyright 2013 WFSB (Meredith Corporation). All rights reserved.